Hello Monday.
Coming across images of this home on Style at Home I drooled.  The home owner, Sarah Blakely, and I are kindred spirits. She is as into black as I am. And those of you that are regulars here, know I am all over it! We should most definitely be friends.
Sarah says she has never been one to commit to colour, even when it comes to her clothes. Interested in fashion long before she became interested in interior design and home decor. We are snap, just saying.
Sarah's home is a myriad marrying of old and new. The colour palette of cream, white and black is high contrast and compelling. Clean lines with touches of glamour so as not to be stark.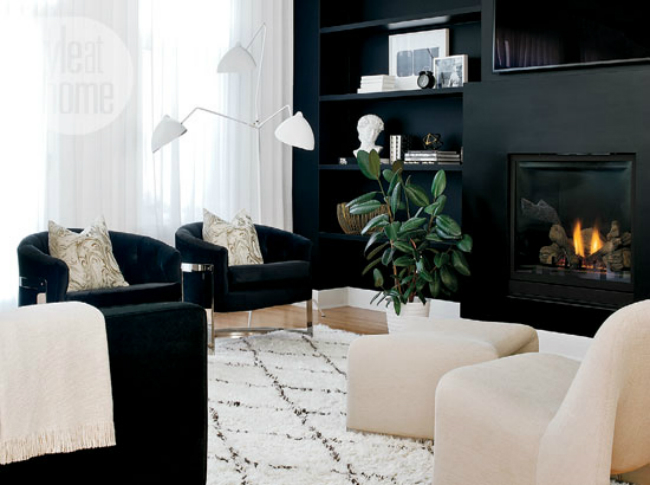 The matt black walls are bang on. And as for these chairs, well they are pretty fabulous.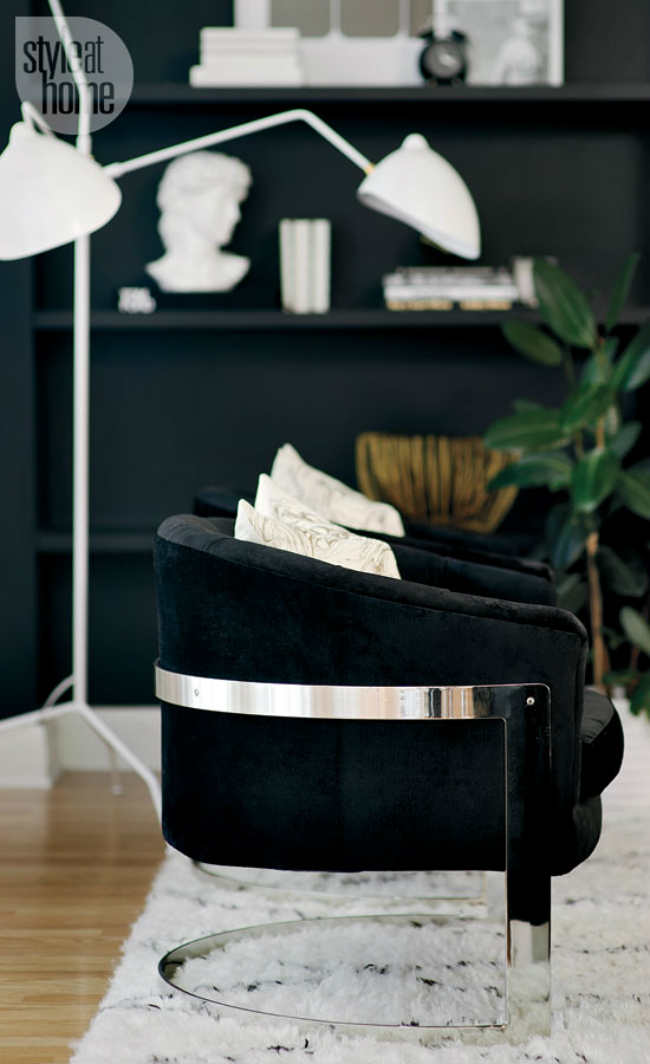 This day bed seems to be popping up in many high end homes. I am lusting after one.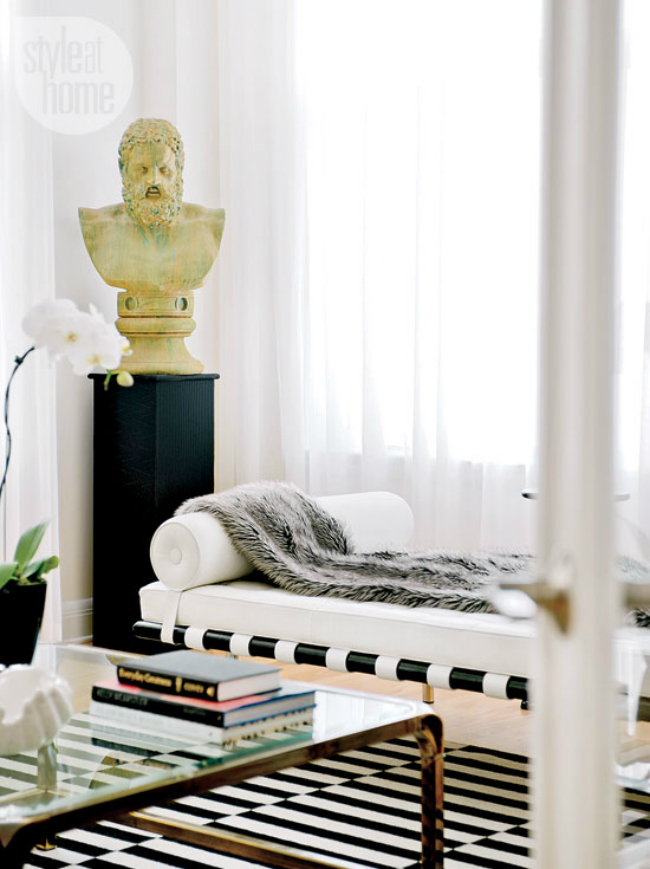 The living room given edgy glamour with a framed Hermes scarf.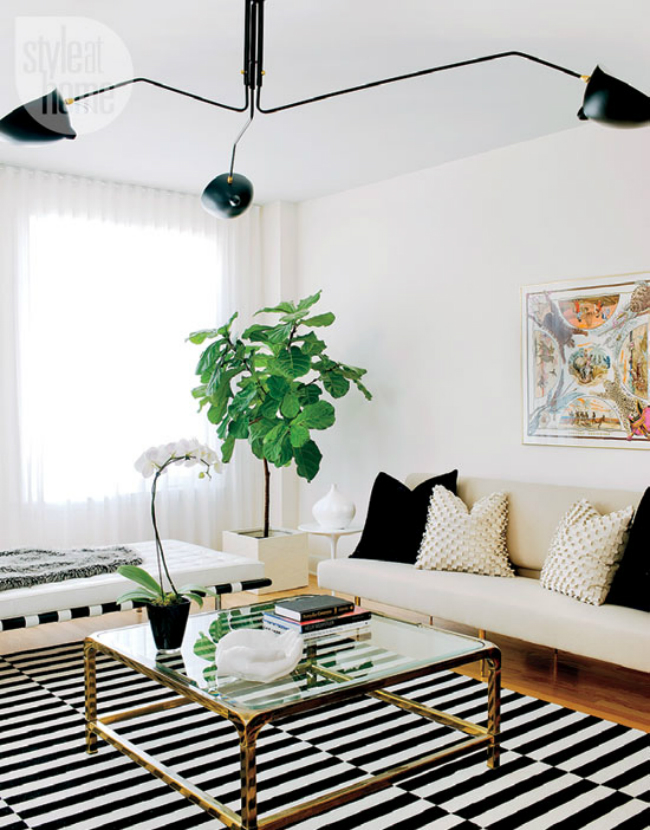 The lighting and dining room chairs stand out in this space.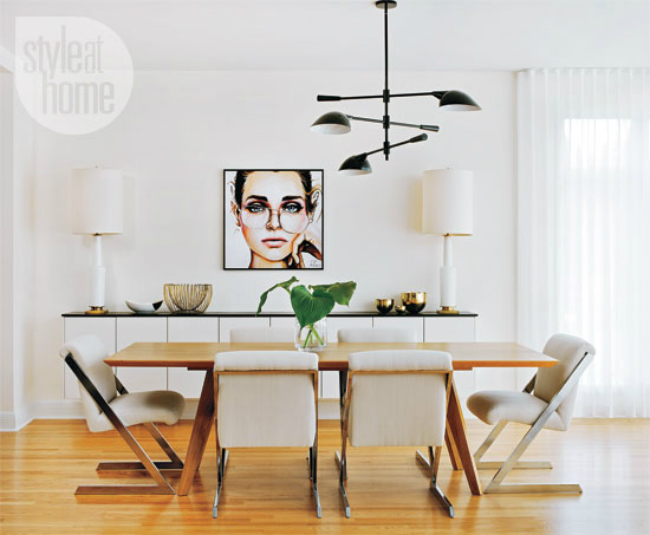 These vintage Giancarlo Piretti  side chairs speak for themselves, beautiful lines.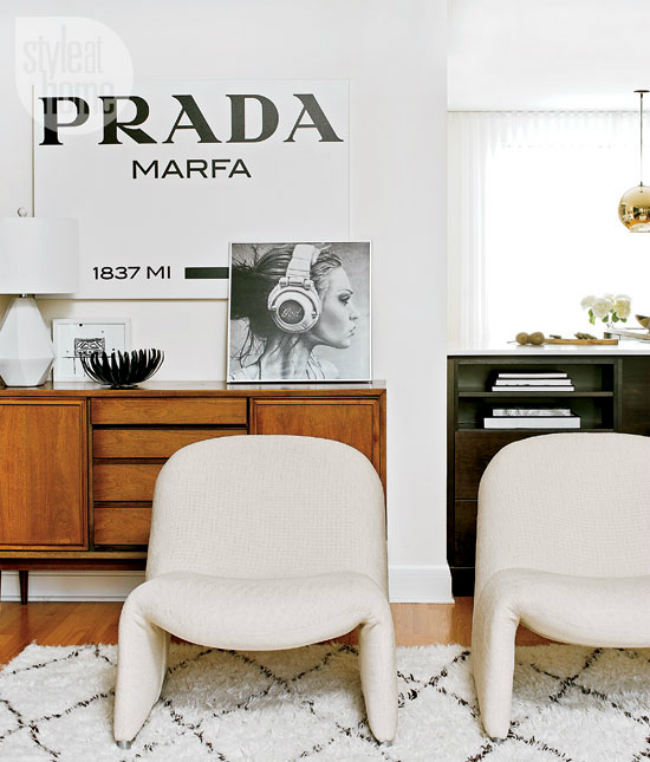 This home is dramatic whilst still being simple and clean. It's fresh. I think Sarah Blakely works her skills extremely well in her space.
Have a superb week lovers, as soon as I have pressed Publish I am off to lie pool side with cocktail in hand, complete with cocktail umbrella et al. For I am on holiday in Mauritius.
Laters