Have you ever seen a product and been totally blow away by it? That's precisely what happened to me when I came across these Ballon Memory ceiling lights from Czech lighting experts Brokis. It screams hello amazing nursery lighting to me. Big styles.
These superb little creations by designer Boris Klimek hang down from the ceiling and the cords are used to switch these spirited lights on and off. Coming in colours like, blue, yellow, red, orange, apple green, light pink, turquoise and white you are spoilt for choice here.
Memory ceiling lights evoke the emotions of childhood, whimsy, a certain carefree spirit and buoyant happiness. Just the ticket when decorating a nursery no?
Aren't they just ingenious?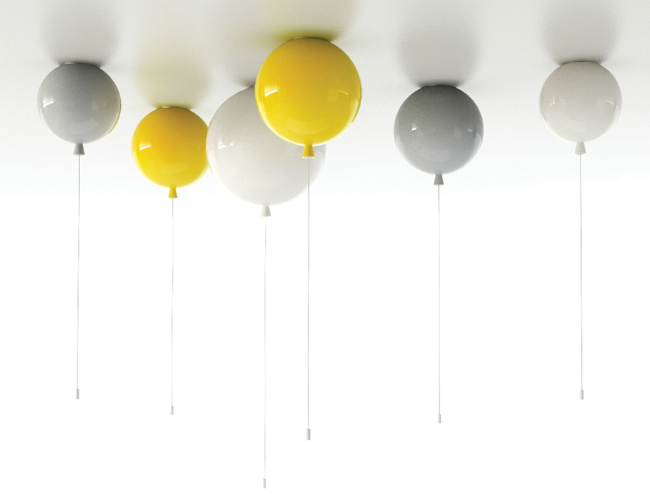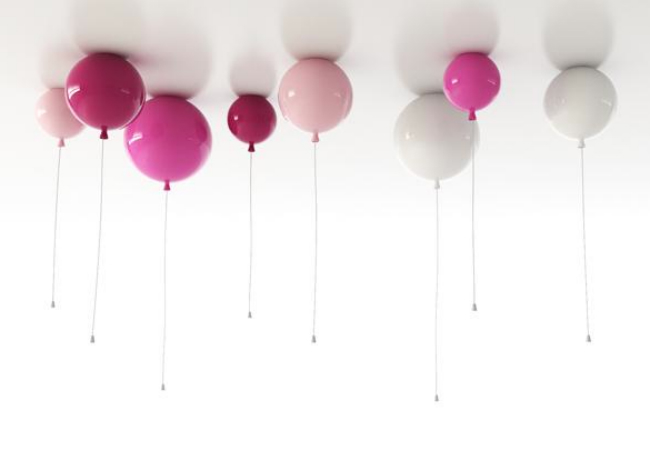 I got a little caught up in this childhood whimsy and put together a neutral nursery using these memory ballon lights, enchanting no?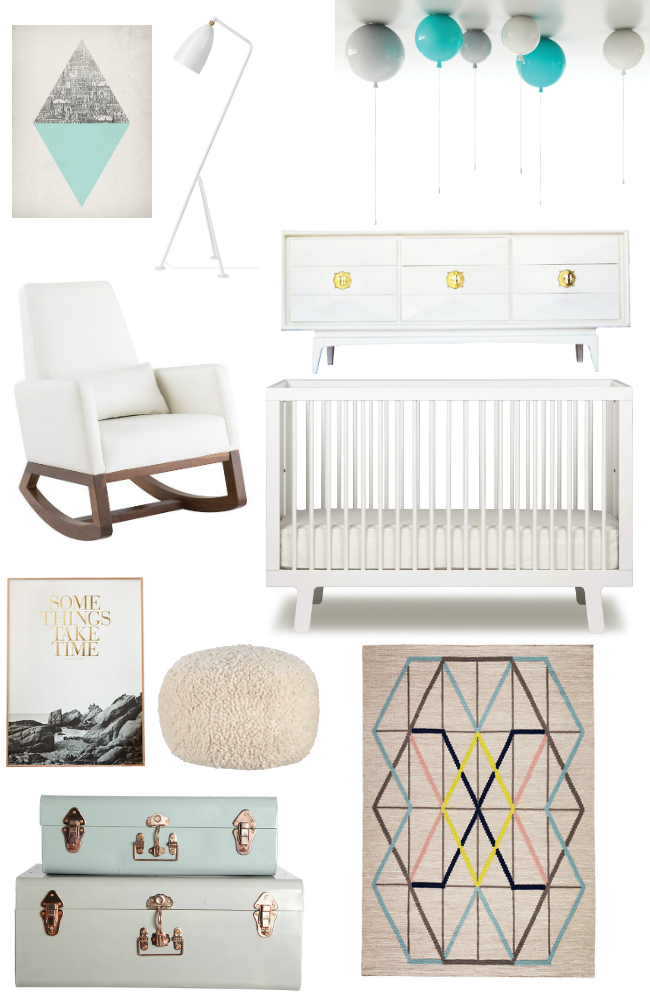 On a side note, how insane are these metal storage trunks trimmed with rose gold? So my speed.
Happy Easter lovely people! I am super excited to be flying to Mauritius tomorrow for nine days of  family, sun, sand and hopefully the odd tropical cocktail!
Laters

Diamond Art / Floor Lamp / Ballon Lights / Rocker / Dresser  / Crib / Art / Pouf / Trunks / Rug