Hello Friday!
Not a day too soon for me I can tell you. Hello to a little R&R!
But before I tune into the weekend vibe I bring you a little something I hope you will like. Now, as any working mother will concur (and we all work, wether we do the 24 hour kind of job as stay at home mom or we do that plus a paying job) we seem to come last. Last in a sometimes very long list of things to be done, people to be attended to and all that other good stuff that's part and parcel to being a Mom.
I for one rarely find time for me. Just me. I'm at the bottom of my list. And so, does it seem my bedroom has been the last to be attended to. We moved back to Dubai from Singapore in April and since then I have done nothing to my Boudoir. I seem to neglect my space and focus on everyone else's. Well lovers, that's about to change.
And first on my agenda is my walls. They are bare. Like totally. Bar a few mirrors there is nada. So my online search began and I have found some pretty fly black and white photography which is calling my name. The room, which you will get to have a nosey around ,just as soon as this loveliness becomes mine, is navy.  So black and white photography is the winning ticket me thinks.
These photo's, titled 'Mannequin Art' taken by Eleanor  can be bought on her Etsy shop. I'm really loving them, I love black and white and I love their uniqueness. There is just something about them right?

I have ordered two of these beauties and can't wait for them to arrive! I'm thinking matted and framed in white on my navy wall is going to look amaze. I am working on other pieces to add for a gallery wall.
I love this gallery wall on The Aestate. It sold me on the prints. Done.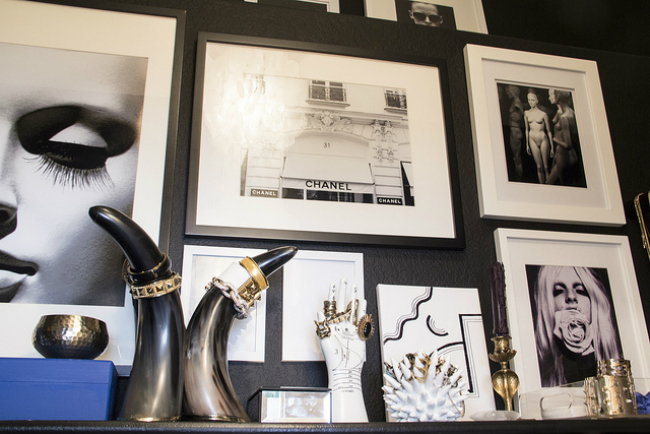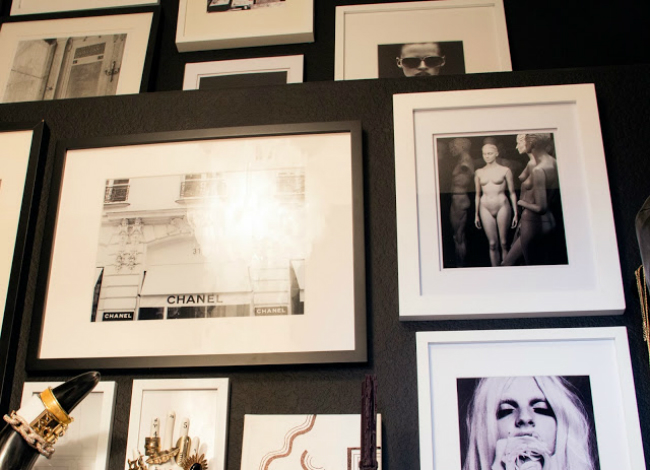 Love that!
I bid you happy weekend lovers.