Hello there lovelies, if you haven't already heard about Havenly, please do yourself a solid and check them out. They offer personalised designs at a very reasonable rate and have some of the best interior designers on board! It's a great site for a little bit of creative inspiration.
I was recently asked what my favourite piece in my home is, and while that's a little like asking a parent which of their children is their favourite, I actually didn't have too much trouble with making that call as it's most definitely my tan leather chaise lounge. It was a piece that I had always wanted to make mine however at the time, I couldn't find the right one.
That was until I was wandering around Indigo Living, in Dubai, where I lived at the time, and there it was. While it is not an inexpensive piece, it's timeless and will be a 'forever' piece.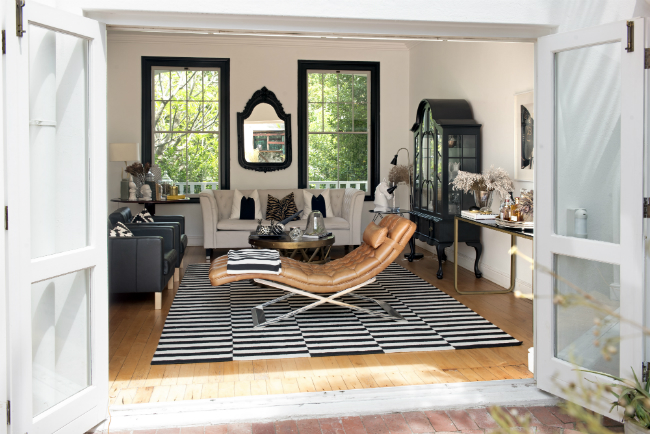 It's sort of a "lie down and tell me your problems chaise lounge," which I love. Although I'm no Dr Phil, one somehow feels super relaxed and at ease when reclining on it's soft leather. Also, it sits beneath one of my favourite art pieces, anyone who knows me will know photographic art is a serious obsession of mine. The artwork I speak of, is a stunning image of the legendary Ray Charles doing his thing at on a grand piano. The colours speak perfectly to the monochromatic scheme of my home, and both the chaise and the print add a little chic to the space.
Lots of 'feet up' with a glass of wine in hand will be done in my lounge this coming festive season!
Images: Frances Marais