Hello Friday. Can I get an amen?
We are at the end of January already. Crazy right?
Let's crack on with this weeks BANG ON THE MONEY. Retro has never really gone out, but it's pretty on trend right now. And it seems to be pretty hot in chalky shades. Chalky pastel shades in general are popping up everywhere, it's going to be fairly big in 2014.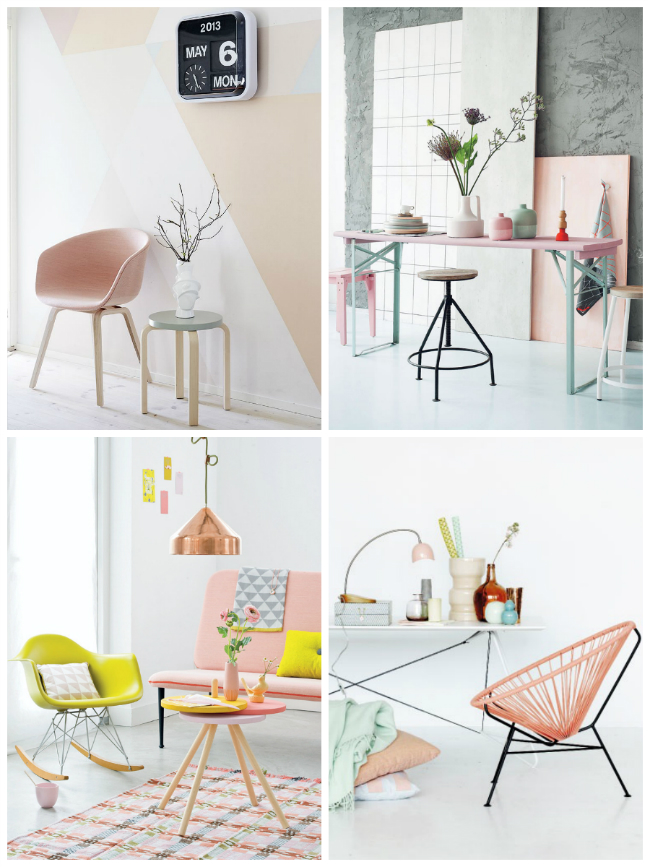 If you are looking to inject a bit of colour these accessories are a perfect fit for this trend, and are oh so pretty.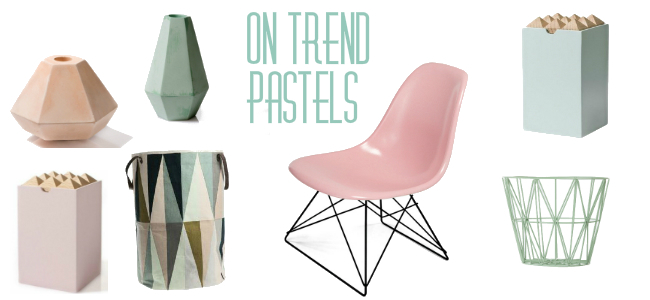 Shop the look: Korridor Design , Modernica, Cloud Berry Living
If you haven't already, you will fall in love with these pastel shades from Bloomingville . They just do it right.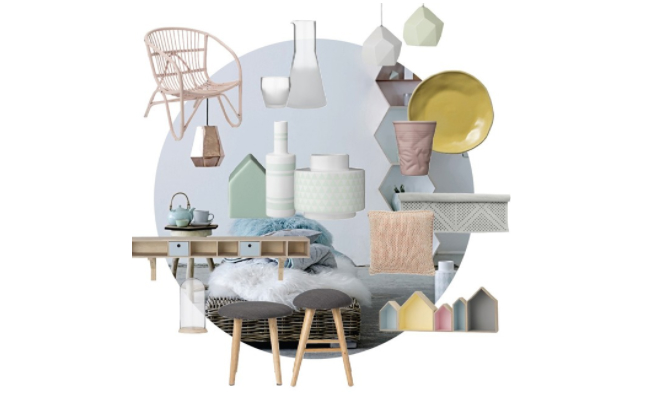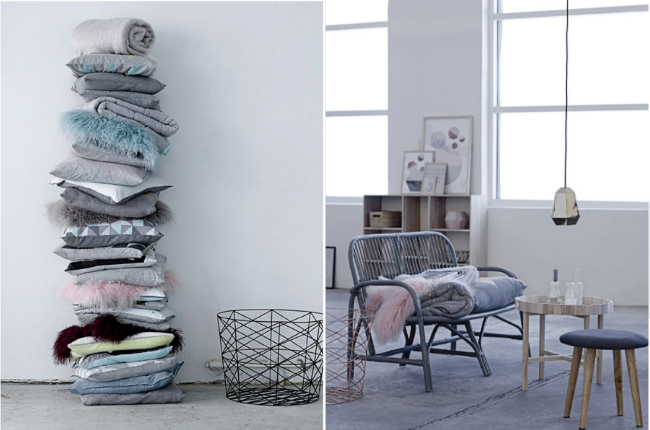 Now, while I've always appreciated this colour palette, pastel pinks are not my thing, however you don't need to go 'girly' on this one, think pastel grey or green , those have a more masculine feel and fit my personal taste better. If you team these chalky, pastel shades with black or neon, they do pack more punch! Kind of getting their sexy back.
Nina, from Stylizimo, has just recently painted her once black office in Color of the Year 2014 by Fargerike , "blue green", love the combination with black and white!  This black and white kitchen, featured on Dos Family, is some what 'softened' by the use of pastel pink, and adds a touch of femininity to the room.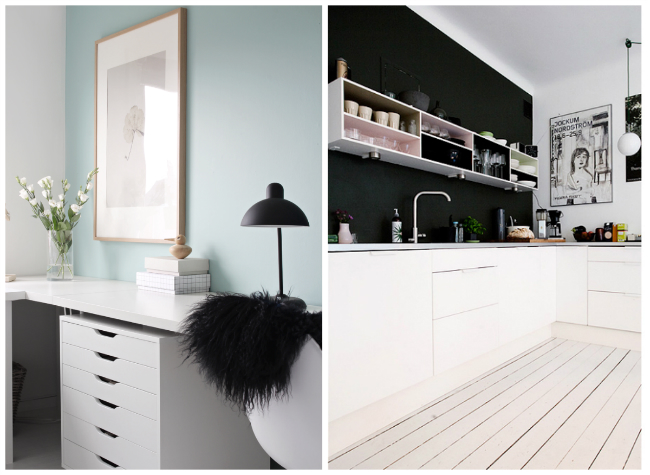 Pastels looking pretty funky teamed with the neons right?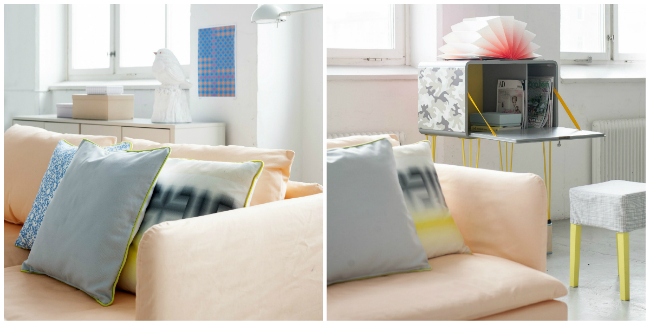 How amazing is this drinks cabinet? The cabinet, made by Dokter and Misses,has been entered in the prestigious ELLE DECORATION International Design Awards 2014. I love it!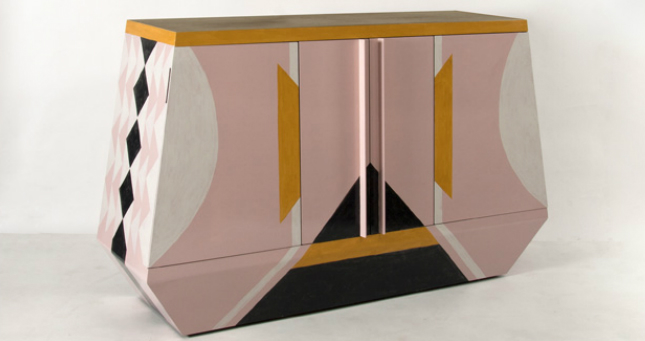 We will be seeing these pastel tones throughout 2014, I look forward to what's to come!
Happy weekend lovers,