Happy Monday lovers!
I feel rather uninspired this week. I think when busy kicks in and the days are filled to capacity creativity shows itself the door. At least for me that is, I need to reign it in and fill up the tanks!
So, it would seem we are not done with Pastels. I received an e-mail from a reader who said she loves pastel shades but was too nervous to use pastel pink for fear of the room looking too 'girly' which didn't fit her style. I can relate to this and thought I'm sure a lot of us can! If your style errs more on the masculine, as mine does,  pink and lilac need not be passed over, they can be used in a way that it's not overly feminine, it's all about how you work it.
Both these rooms are mostly pink and yet I don't feel it's too much pink or overly feminine, the inclusion of black and the touches of retro make these rooms work for me.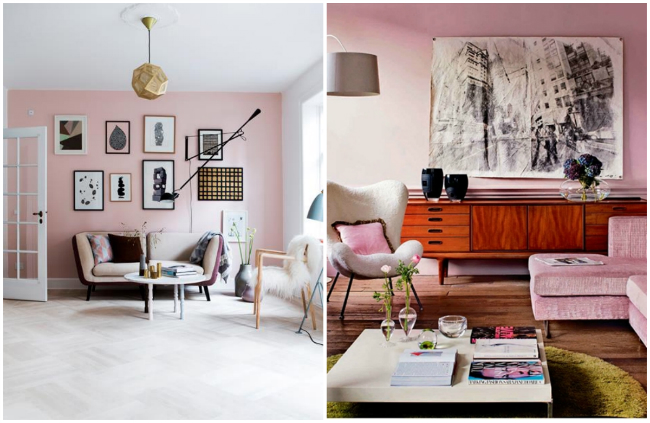 Bloomingville does pink perfectly, through their styling the pink is less 'girly' and more edgy.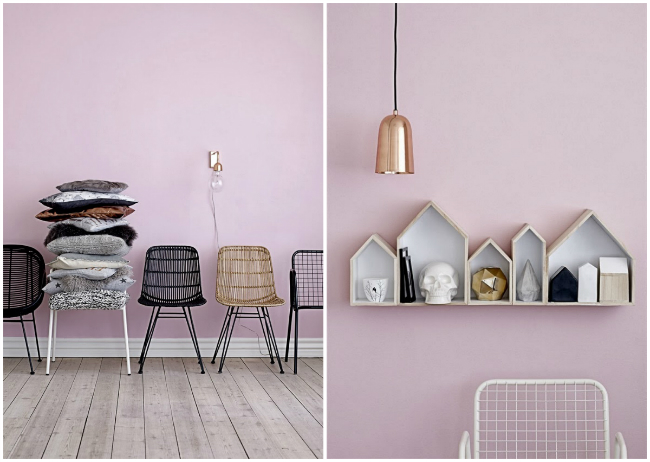 I hope, dear reader, and the rest of you lovers, are newly inspired, and perhaps a little less reticent to use pastel pink!
I do love hearing from you.. keep those comments and mails coming!
Have a fabulous week lovers!