Hello Monday.
Let's start this week off with a hefty dose of inspiration shall we?
I was recently in Cape Town and reconnected with a very special girl, Lar Rattray. She is a very talented photographer, you can have a little snoop at her work on Instagram. Lar and I went to school together, it was just so lovely to catch up after not seeing her for a good few years! It took me right back to our school days. When, in retrospect life was über simple and carefree! We had a good laugh at our seventeen year old selves! Those really were the days!
It is thanks to Lar that I came across this seriously impressive and inspiring artist C J Hendry. Her story is intriguing and a true testament to doing what you love, sticking to your niche and being brave enough to follow your dreams. In Hendry's case, doing just that has paid off. Exceeding well!
After studying for seven years without completing a degree, she decided to quit her job at a Chanel store and as she puts it decided to give herself a year off to do the one thing she really wanted to try. She would see what came of it, if anything. "I thought, 'oh, f … it, I'm just going to go and draw'," she says.
Hendry has had no art training. With the aid of her camera and a ruler, she transfers the designer object on to paper in a style she evolved herself.
It's just scribbling, through and through. There's no two ways about it, she says. I'm not a real artist. I just draw stuff. And I don't care whether people like them or not.
The mind blowing thing for me is these stunning drawings are produced with nothing but a ruler, pen and paper. Hendry says one drawing can take up to one hundred hours to complete.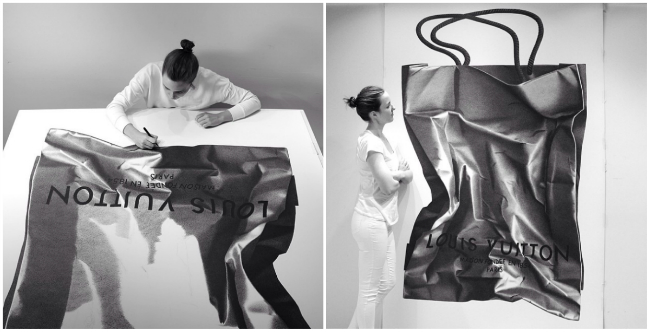 She has decided to stay true to her original inspiration, the high-end brand names which speak of elegance, luxury, glamour and style such as Gucci, Prada and Louis Vuitton.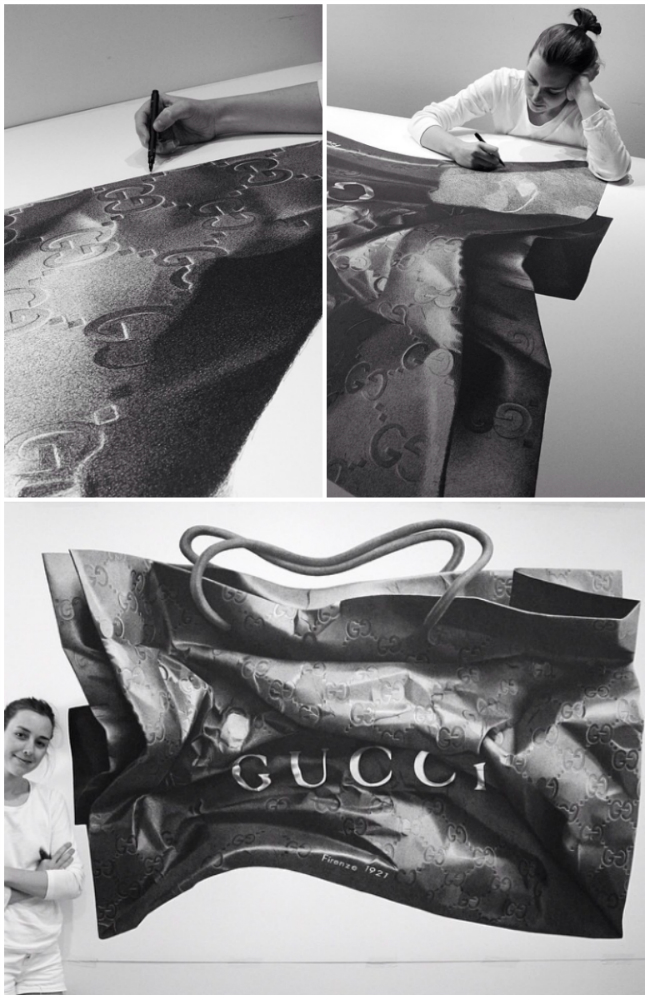 These patent leather Saint Laurent mens shoes are amongst my favourite.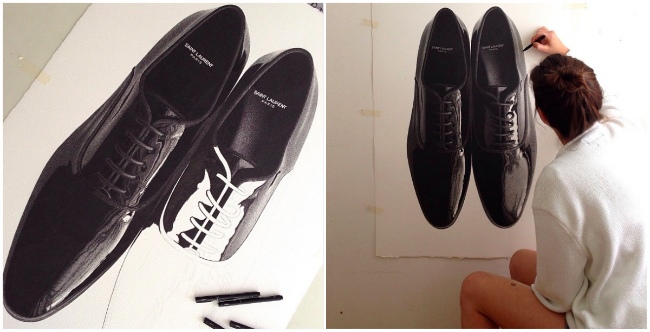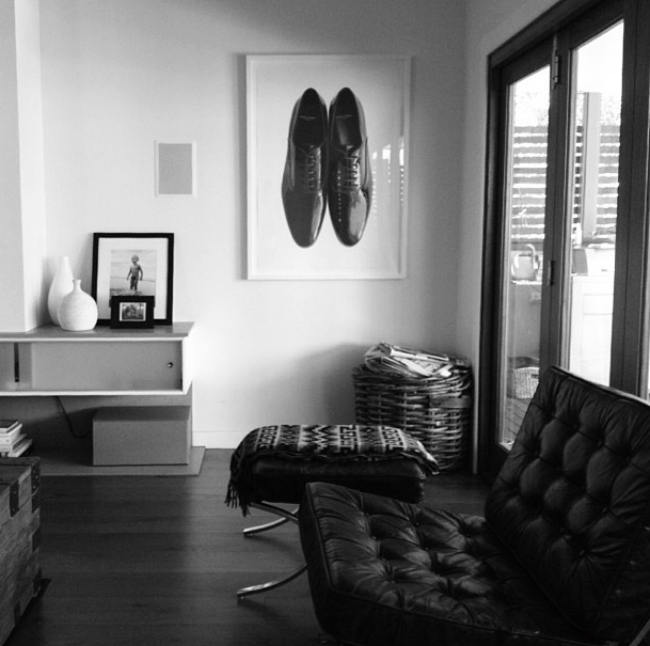 Is it possible for one person to posses so much talent? The below illustration took my breath away.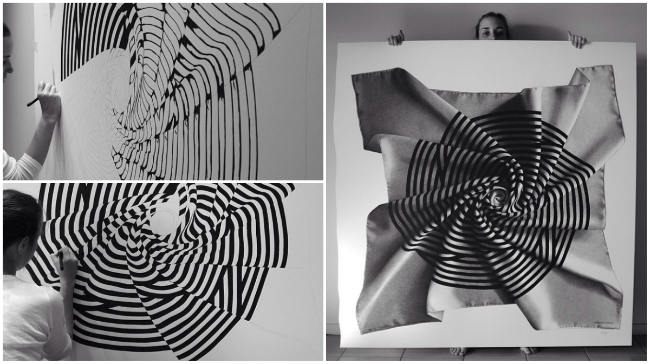 Which one of us wouldn't love a little Chanel action? Wether it be in the form of a handbag as arm candy or be it this stunning illustration.  I would gladly take either. I'm not fussy like that.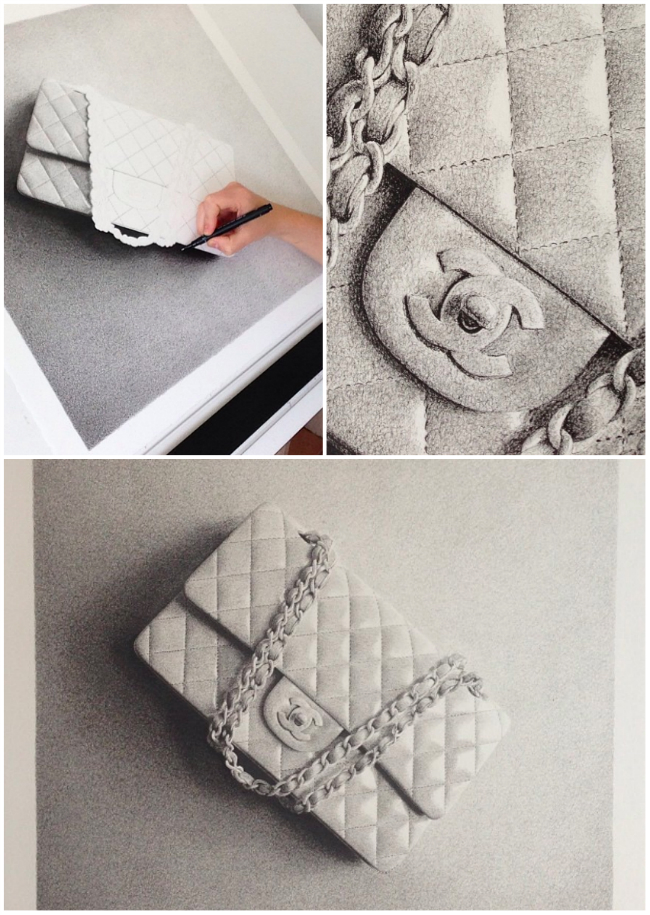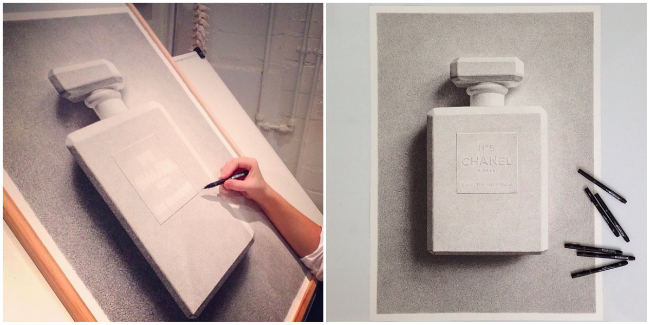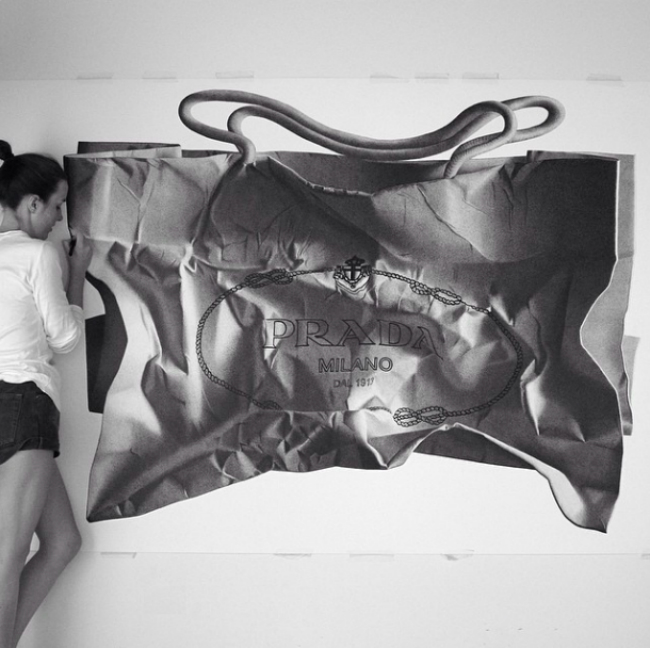 For more artistic inspiration follow C J Hendry on Instagram.
Have a fabulous week.