Hello Monday!
I'm sure you décor lovers have noticed that exposed brick seems to be making a little resurjance of late.  And it doesn't necessarily mean you have to go farm style.
While it does add a certain rustic charm, having exposed brick in your home doesn't mean you have to embrace the farm style vibe. The brick adds character and interest to a space.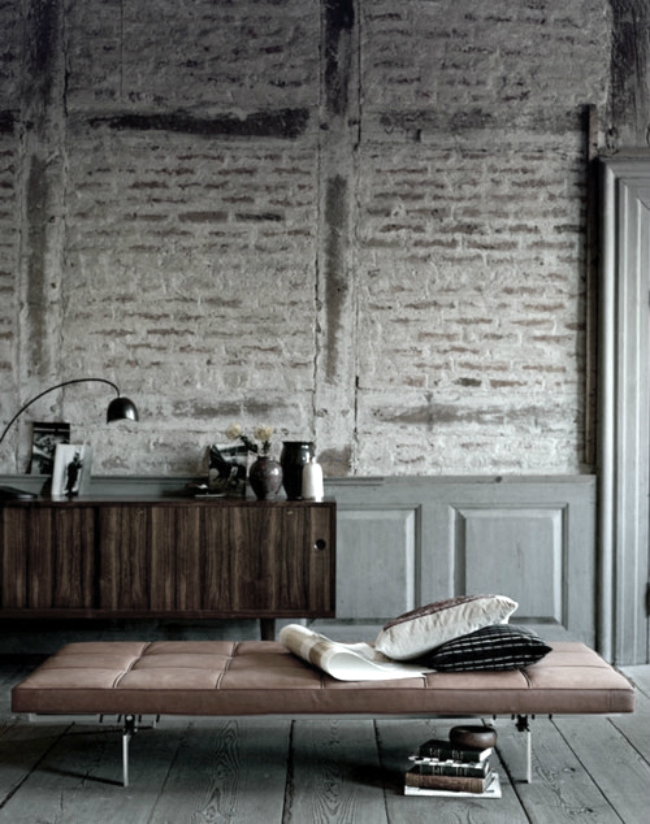 My favourite exposed brick walls are the walls that are not totally exposed but still have areas where the plaster is in tact, if they have areas of brick and some areas of coloured paint, even better. I love the industrial element of them.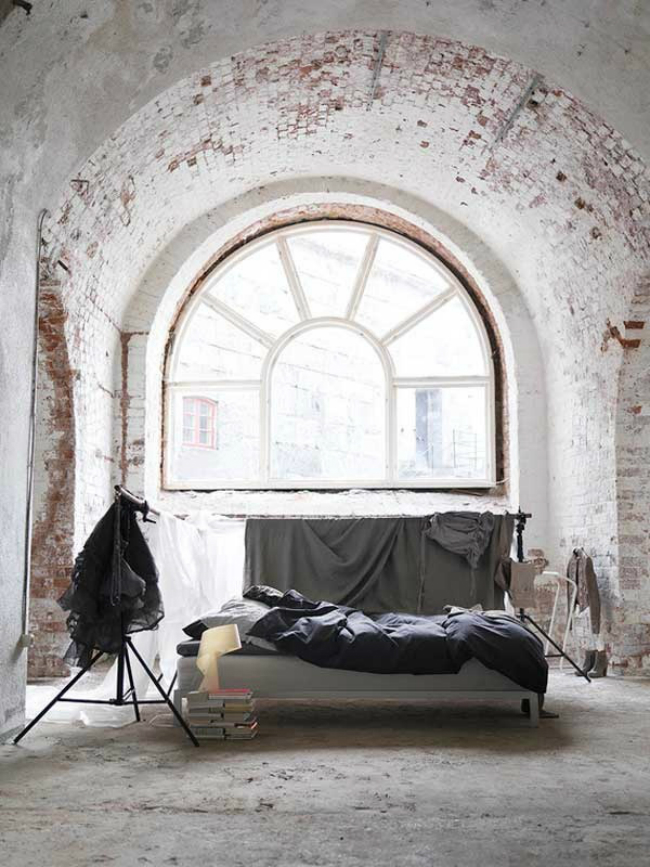 These walls add such fabulous texture to this space, the plaster has been eroded with the bricks only partially cleared of paint.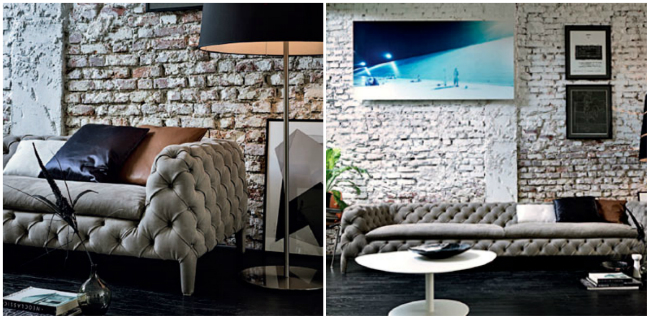 Besides the brick wall, how amazing are the unframed black and white images?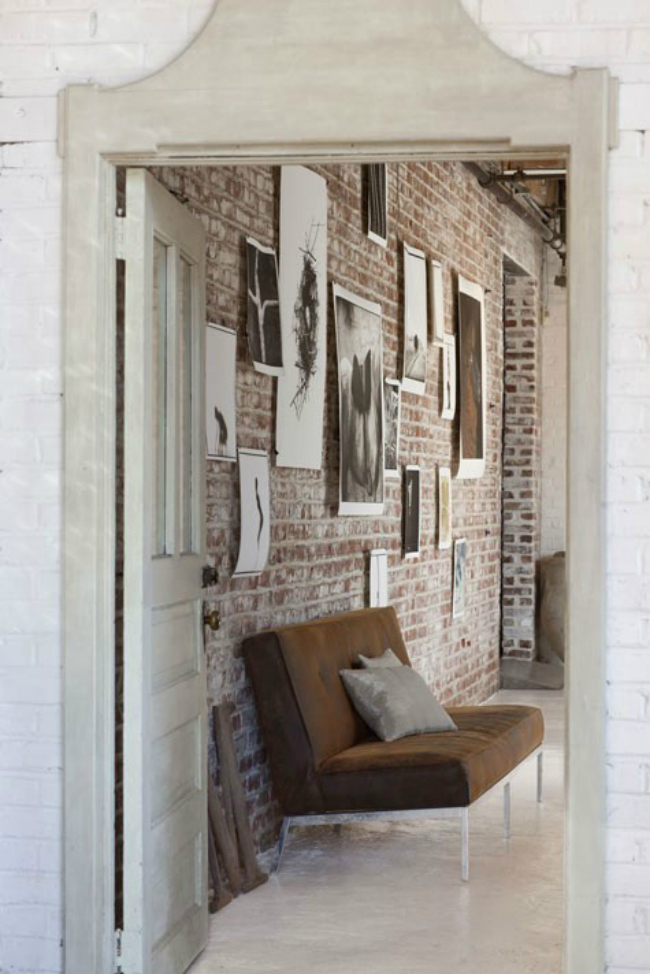 The walls adding a certain flare to this otherwise simple, classic space. Those floors? I could live with that.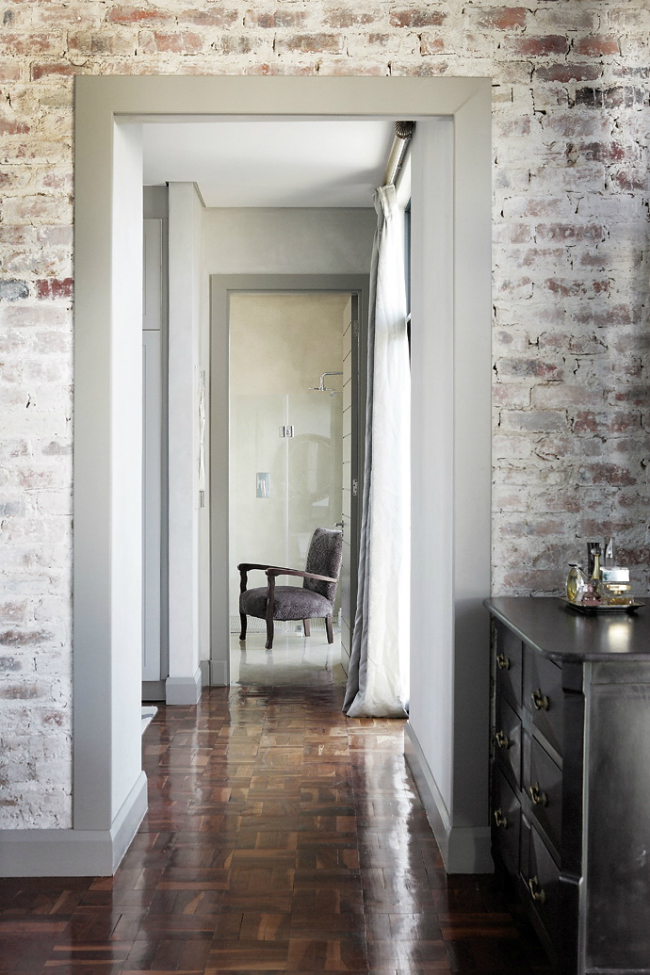 In this room the wall does the talking.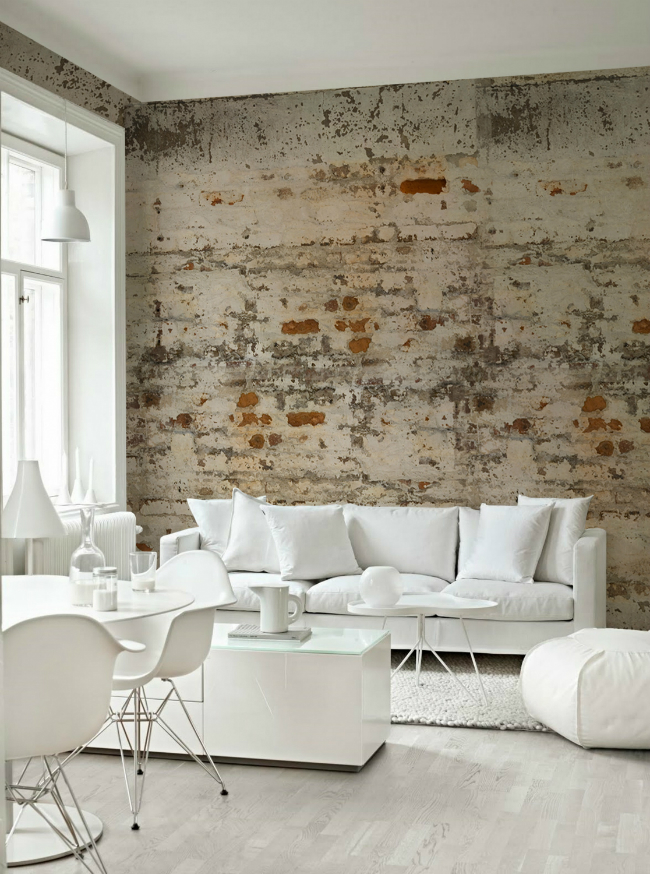 Thinking about having an exposed brick wall in your home or work space? Read the how to here.
Have a fabulous week lovers, I am in my hometown of Cape Town, South Africa! This city is so beautiful, if you haven't been to Cape Town it should be high up on the bucket list!