Hello Monday.
Who doesn't need a solid dose of inspiration to start their week off right. My hand is up.
It's no secret that I am some what addicted to Pinterest. Hello, my name is Jacqui and I am an addict. Worse addictions to have, so cutting myself some slack on that one. I have noticed recently there is an influx of yellow, in all hues, from the bright sunshine yellow to the more muted mustard tones. I'm a fan, in small doses and married with black and white I think we are onto a winner combination.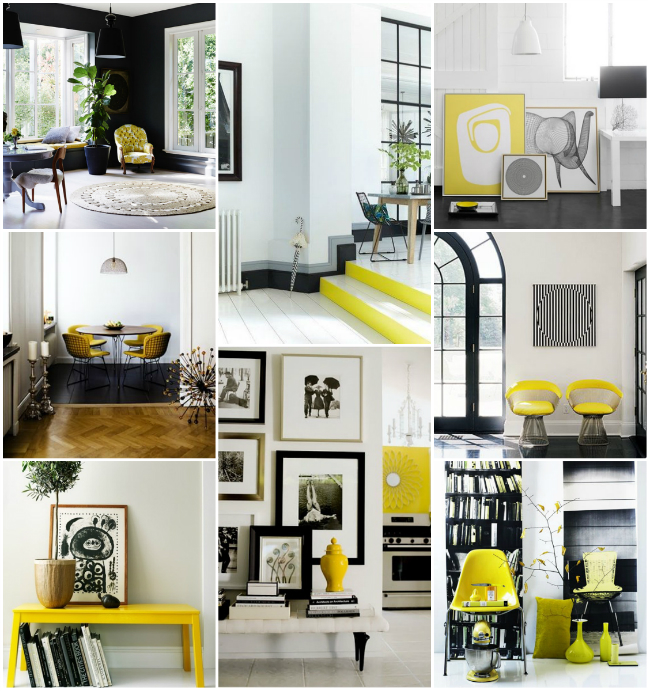 Yellow pops against black. In a otherwise monochrome room, yellow is a perfect accent colour choice. Buttery yellows function as neutrals and can work just about anywhere. Touches of yellow in a space add a dash of sunshine, if colours had personalities, yellow would be happy.
A neutral space given a dose of sunshine with the addition of the yellow chairs.  The tones of the yellow and red adding warmth to an otherwise sterile space.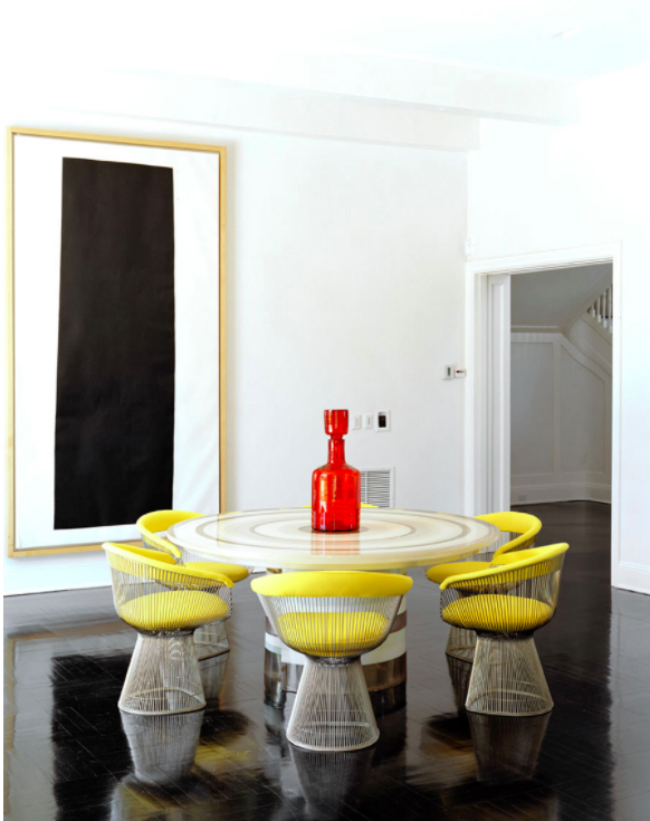 We recently featured Nicole Cohen's home, if you missed it here is a refresher. She is an amazing photographer. These prints, which you can purchase here, nail black and white accented with yellow perfectly.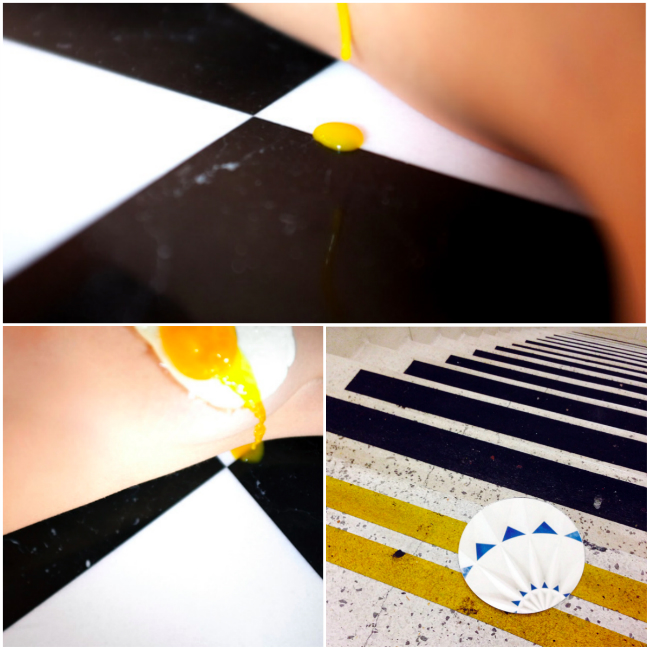 I hope that this has given your Monday a bit of brightness and some food for colour thought.