Hello Friday!
This week has been a busy one, I have spent most of it planning my next projects, which will be bringing you lovers some DIY goodness. So stay tuned for that!
But for now, it's time for BANG ON THE MONEY FRIDAY. I'm sure you have all noticed brass is everywhere. It's gracing all areas of our interiors. But I have been struck how brass wall sculptures are on the rise. Now, when I mention wall sculptures one could conjur up some pretty unpleasant, passé images. But these lovers, these are different. These I love, and I'm pretty sure you will too!
Melissa's Etsy shop Hruskaa is a find, it's 'Bang on the money' with these brass wall hangings, amongst other loveliness, and it's Scandinavian inspired, you can't go wrong.

They look fabulous against the back drop of a dark wall!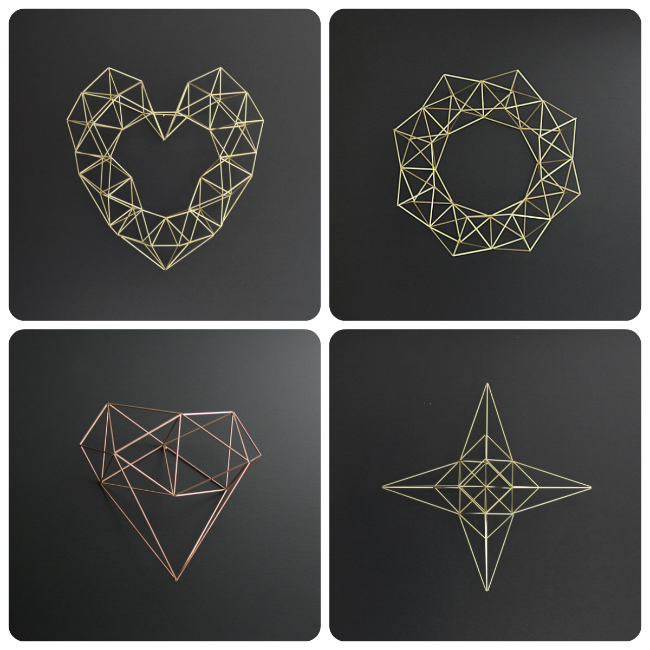 They really do look pretty amazing!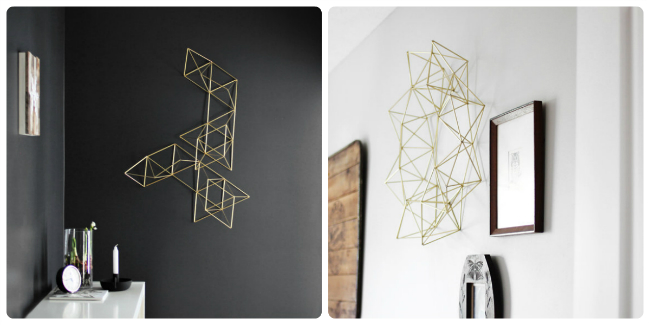 A perfect way to add dimension to your walls, not to mention a bit of luminosity!
All that's left is to wish you happy weekend lovers!