It's Friday, amen.
This one is going to be short and sweet, because the images speak for themselves really. I though I would share with you my current obsession.
I'm currently feeling rather smitten with burl wood. It's just so beautiful. It's beauty lies in it's imperfection. It makes such a statement in a room.
It's known to be difficult to work with, just adding to it's appeal. It seems to be gaining popularity recently, popping up in a lot of interiors.
I'm hoping for some burl action in my life at some point, this desk being a firm favourite. Mixing of burl wood and lucite? A match made in heaven. A girl can dream right? Or you could DIY this beauty. You may regconise this desk as the inspiration behind my week two's project on Creating with the Stars. If you missed that project be sure to check it out here and stay tuned for the step by step 'how to guide'.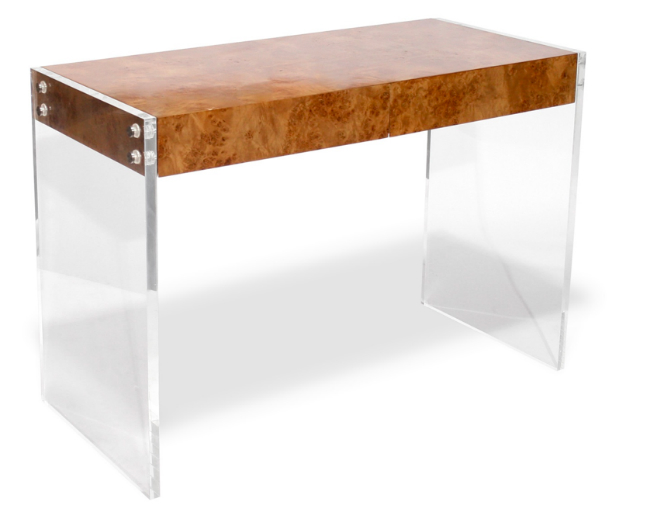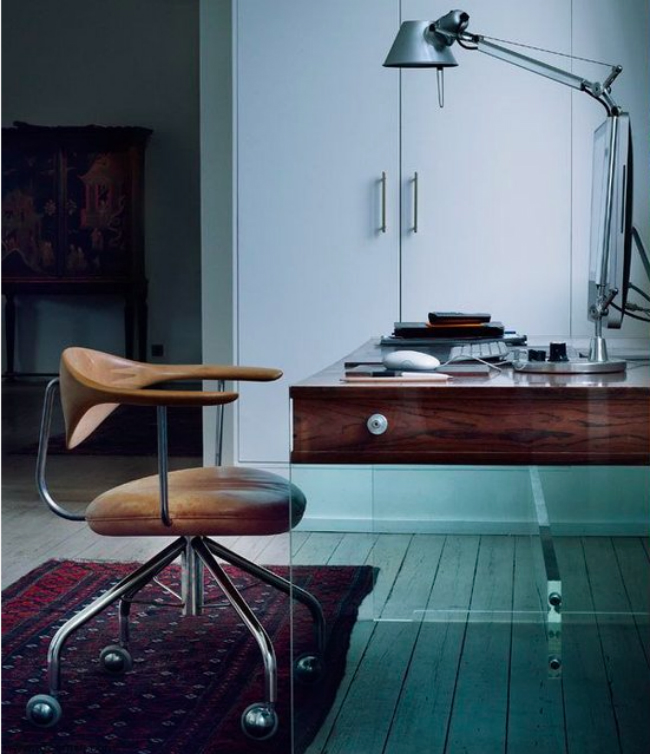 I still have flashbacks of the most beautiful antique burl dresser I saw in a Salvation Army shop in Sydney, Australia for $100. True story. It was so torturous  that someone clearly didn't understand it's worth and that it could not come home with me, where it belonged.
Jonathan Adler has the most beautiful burl wood range, this dining room table is perfection, as for the lighting and the dining room chairs, well those leave me pretty breathless too.
Moody walls and this cabinet, makes for a dramatic effect.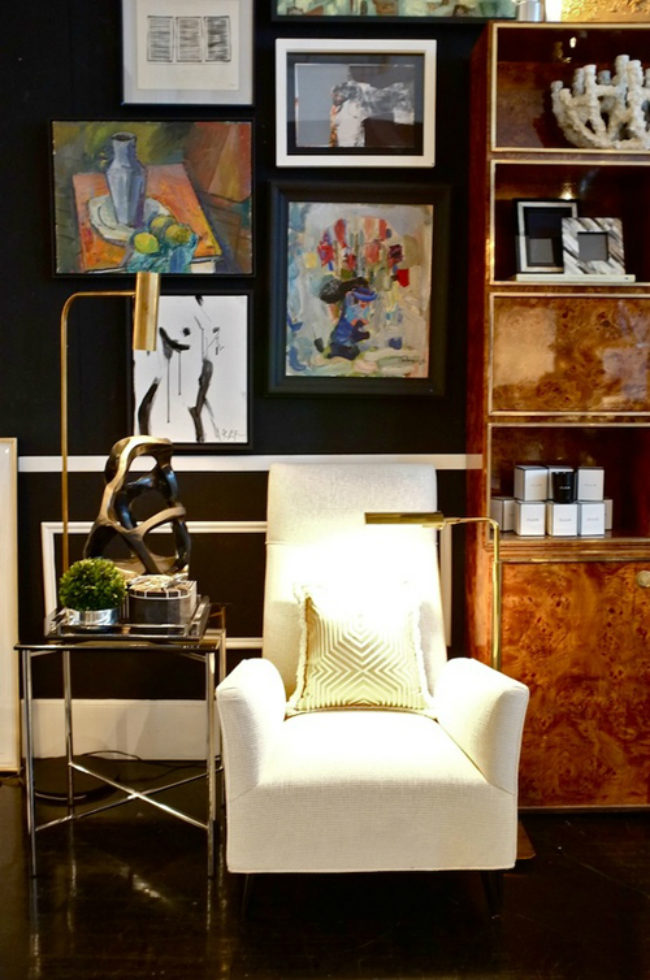 Feast your eyes on this bit of burl wood heaven. I think the mix of wood with metal is outstanding. As for the chair, it a statement all on it's own.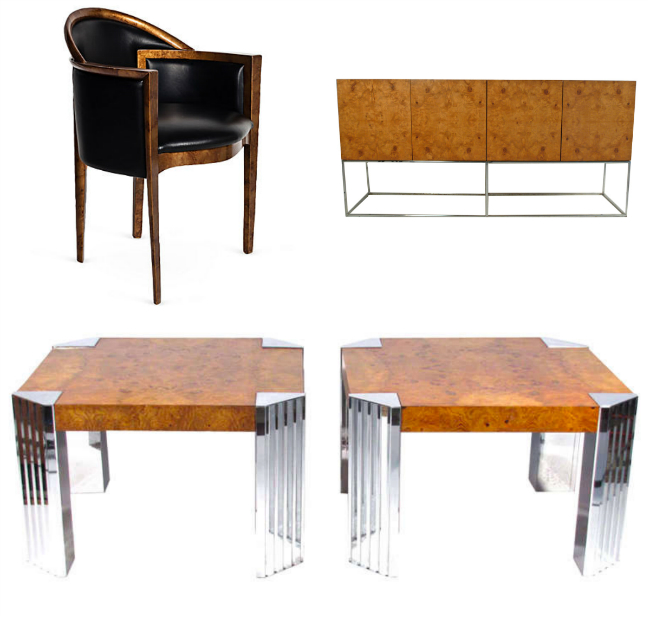 Chair / Cabinet / Side Tables
So beautiful no? Happy weekend!
Much love

Fancy.com / Flickr / Flickr / Pieces / The Aestate