Hello Monday.
If you are a regular around here you will know that I have a penchant for art. Real art, as it were, is an investment. And not a decision I would like to rush into. If you are spending a large sum of money on something you will have to look at every day, thats something you want to give careful consideration to, unless of course it was love at first sight, that is of course totally possible and then, well make it yours immediately. That does not happen everyday.
In this light, I have been spending time finding inexpensive art to fill my walls until such time as I find the piece of art I am willing to make a long term commitment to.
In my week three of Creating with the Stars I needed art. I could not order anything as I only had a few days for the project to be completed. It also needed to be inexpensive. What is both accessible and inexpensive? Ikea.
It had never occurred to me previously to even look at Ikea prints but I think these are pretty fabulous. One or two of these mixed in with other prints on a gallery wall are spot on, and for $15 you can't go wrong.
I love how it looks framed in the STRÖMBY. Keeping the frame simple lets the picture do the talking, as it where.
They worked so well on this animal print wall, I also used the Bild print, a repro of a Henri Matisse drawing.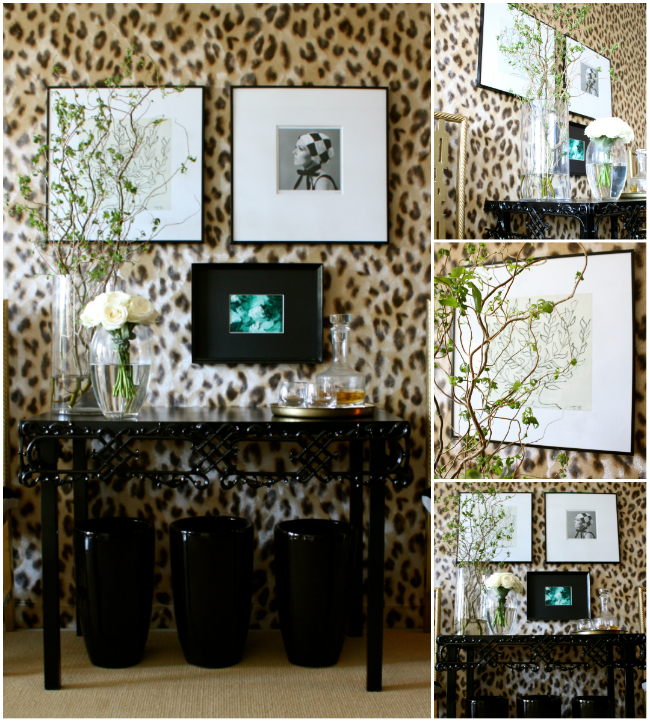 Pretty fabulous no? These two beauties will be gracing a wall in my home soon.