I've had my dining room table for many years, and its been screaming at me to sand and change it up for a long time. I've ignored it for as long as I could but eventually the fact that it didn't blend in with my new dining room chairs and side board was doing my head in.
I might well have been less game to get at it had I know how physically challenging it was! But as with anything, once the hard work was done I was super chuffed I had done it.
I have a mixture of woods throughout my house, but the dining room table was not gelling. So I decided to sand the table top down to its natural state and I'm afraid I decided that the legs, being that they are rounded and bevelled would be better off (also read as easier) painted the same colour as my walls, River Falls from Ace.
The table is solid wood and super heavy, removing the varnish gave me a run for my money!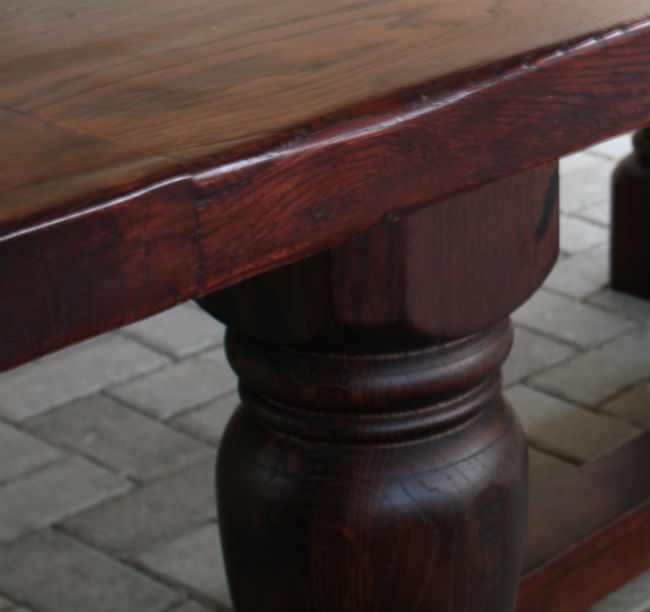 You see how the mix of the woods is not working out, at all! The chairs were not yet upholstered so I sent those off to get upholstered and on with the table I got!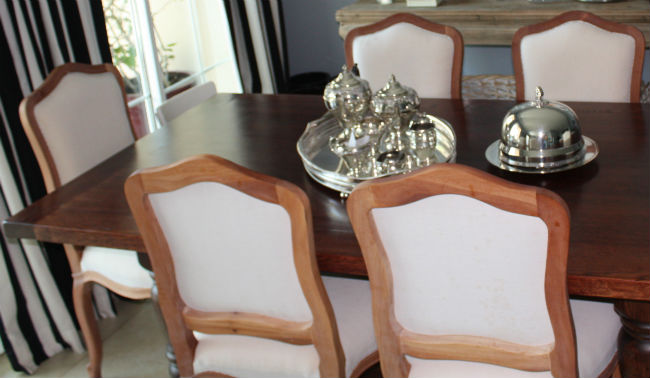 Here's what you will need for a project like this. Oh, and I suppose I should mention, a whole lot of energy and determination, there were a few 'what was I thinking moments there'. And to bump this up a notch it was about 45 degrees outside, commitment I tell you. I guess you never know how hard or easy removing paint or varnish will be until you try!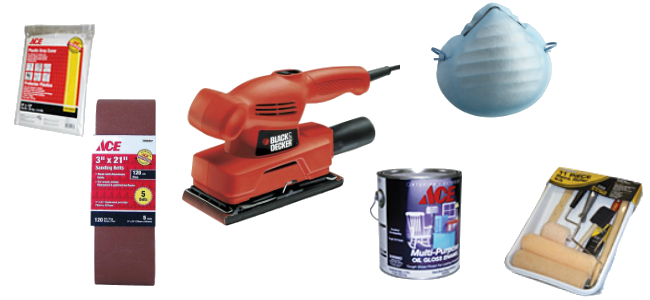 For those of you that DIY in Dubai you will have come to the realisation that our resources are sometimes limited here compared to whats available elsewhere, which can be frustrating, I'm an ACE  fan and get all my supplies from them.
I was really happy with the wood underneath all that varnish.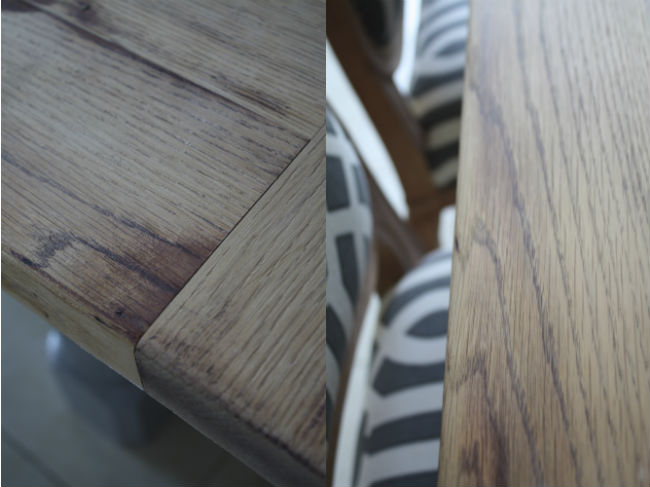 I must admit I was a little reticent about painting the legs, and went back and forth about what do to. But I settled on the paint in the end and after a coat of primer the paint looks great.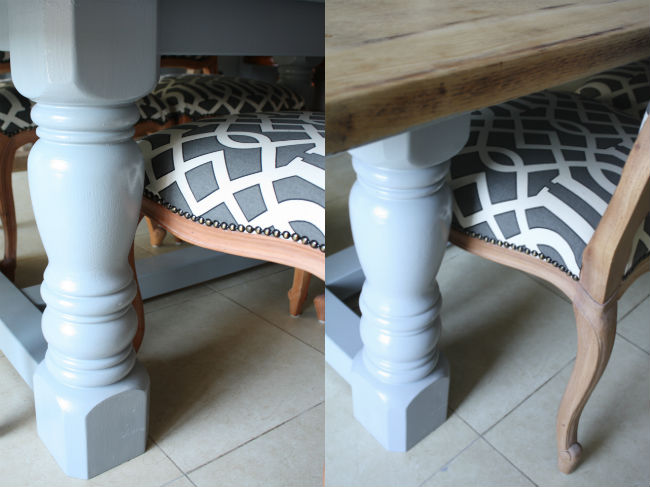 I am totally satisfied with my efforts.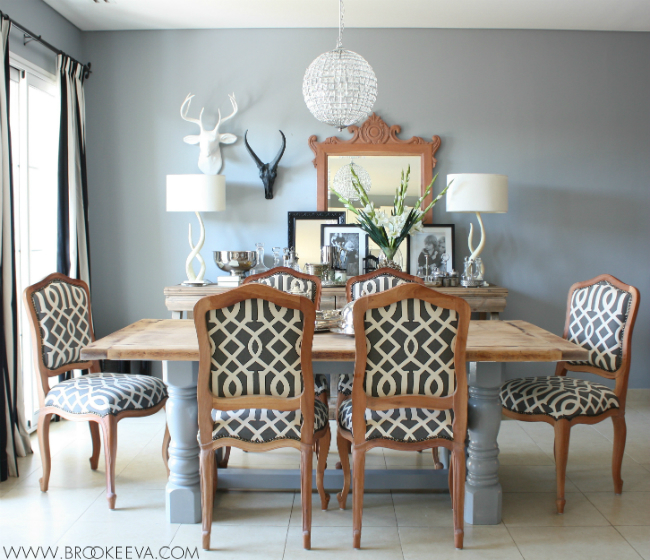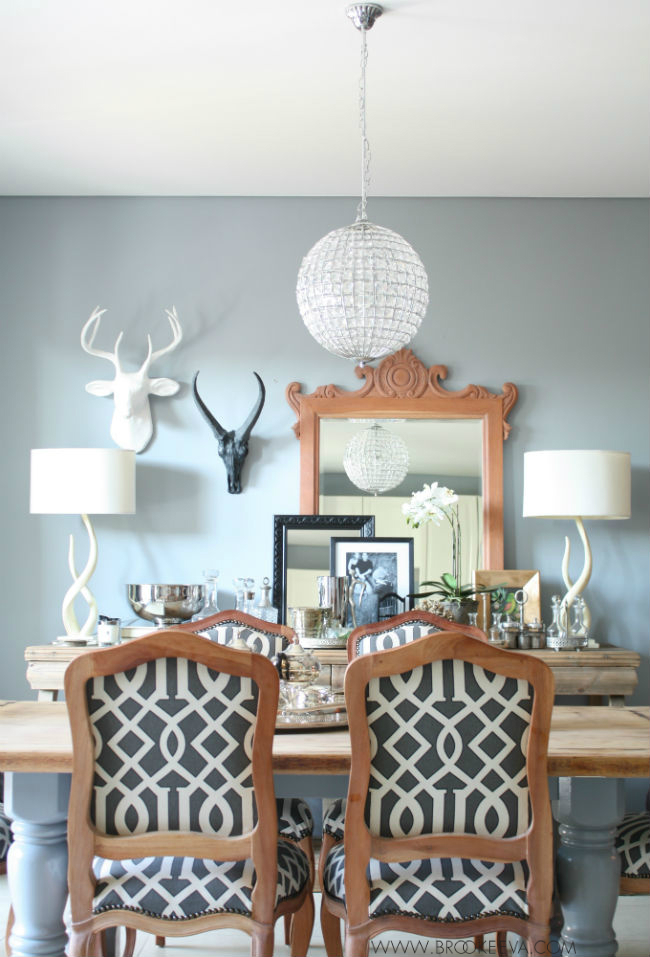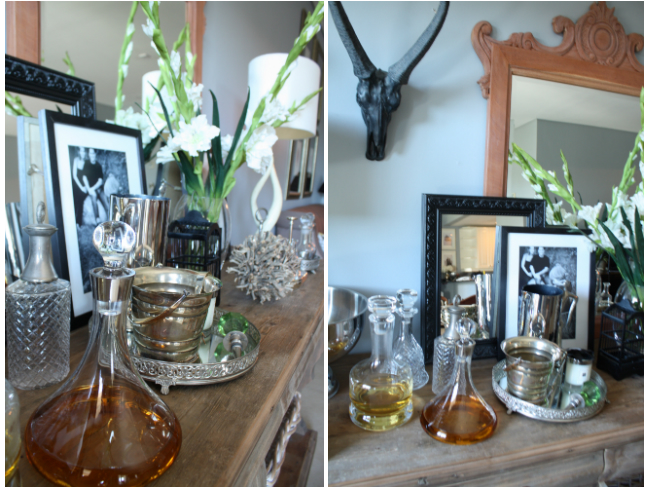 Its always amazing me how something relatively small as this can make a huge difference in a room. Happy DIY'ing

My Table DIY linked to That DIY Party , Under the Table and Dreaming , Thrifty Decor Chick ,Savvy Southern Style , 504 Main and Remodelaholic and Live Love Create