Hello Lovers, I thought I would share with you a few snippets of my recent trip to Singapore. As you may know I lived there for just short of two years and it was so amazing to be back there and to reconnect with friends and the city again! It really struck me being back there that I am most definitely a city girl. I grew up in Natal in South Africa, in the suburbs. My parents have a farm, in the Natal Midlands which was were I was every weekend and holiday, and while I love the midlands and 'farm' life I love the hustle and bustle and fast pace of city life more it would seem. This ,Singapore most definitely has, in buckets loads.
I was there to finish off a project I had started before I left ten months ago, which was thoroughly rewarding, I did however manage to fit in some personal time, and take a break from being Mommy!
After a long first day, I joined the girls for dinner at Lucha Loco, in Duxton Hill, for an all girls affair. It's quite miraculous that we actually managed to eat as much as we did in between the momentus catch up since my departure from Singapore ten months ago. This eatery is Mexican, but by no means the bog standard Mexican food, it's gourmet Mexican street food. You have to sample their Elotes, which are one of the top fifty things to eat before you die according to I-S Magazine! They are divinity, Mexican street style grilled corn with mayo, chilli & cotija cheese, a word of caution though, probably best avoided if you are on a date. As they require getting stuck in with your hands and of course leave you with corn stuck in the teeth, not ideal if you are trying to impress! This however was not the case with our all girls table and get stuck in we did! Do try a cocktail their options are amazing!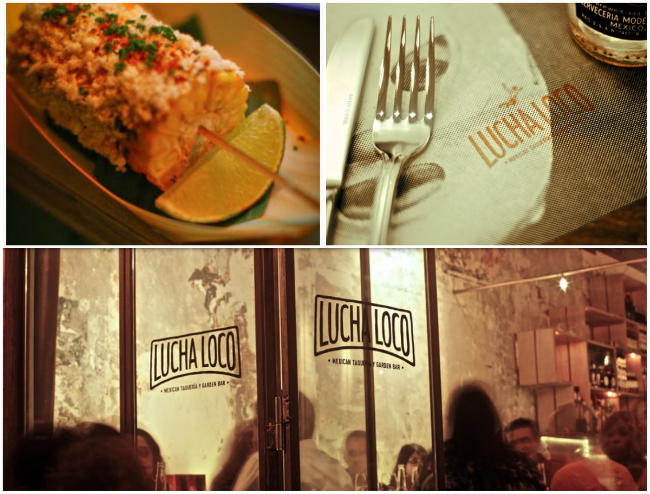 I also spent a rather festive evening at an old jaunt, Beaujolais in Club Street. A pretty casual vibe in one of my all time favourite areas in Singapore, Ann Siang Road , this neighbourhood is a boho-creative hub of designer fashion boutiques, French patisseries, wine bars and niche bookstores. The buildings are beautiful old shophouse façades and it's downright cool.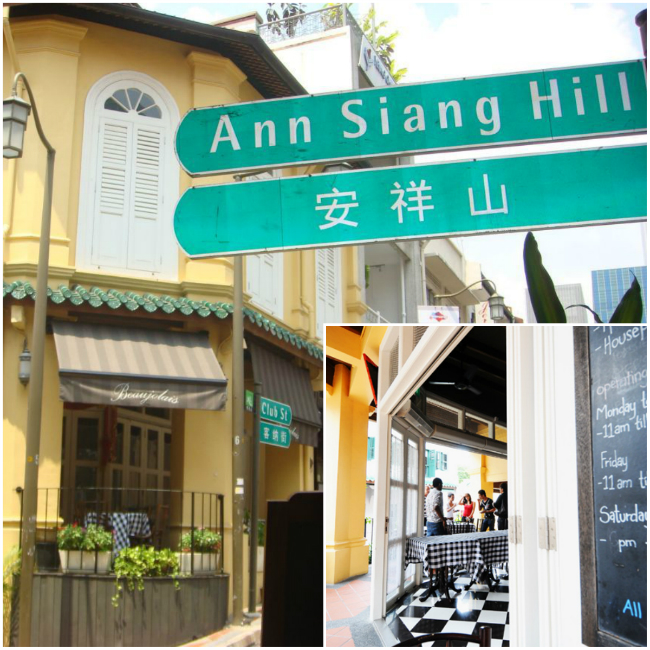 On the corner of Ann Siang Road stands one of my all time favourite places in Singapore. I am somewhat in love with this uber chic boutique hotel, The Club Hotel. It's an all black and white affair, be still my heart! The exterior is a nod to Singapore's colonialism, the hotel is housed in a 1900's heritage building, however, with the interior colonial has been left behind. Although they do incorporate some aspects of colonialism in a 'tongue and cheek' kind of a way.
I visited one of my favourite décor shops in Cluny Court, Bungalow 55. The shop is owned by Australian, Nina Beale, who sat down to have a chat to me while I poured over her beautiful shop! The style of Bungalow 55 is a 'bit of East Hamptons preppy, nautical elements, a nod to the tropics with a touch of chinoiserie.'
There is that animal print again, I'm loving it! It's coming soon to my master bed room, a post is in the pipe lines for how to use it, so keep tuned! And of course, blue! Which we spoke about a few weeks back, The Blues.
Nina has a passion for African animals, she loves animal hide rugs, animal print ottomans, cushions and bronzed animals. A girl after our own heart! Nina says no home should be without flowers and coffee table books. It creates the atmosphere of the home! Outside of Bungalow 55, Nina shops for her own home at Ralph Lauren Home, Stuart Membery Home & Furniture, OKA in London, My Island Home in Sydney to name her favourites.
Her home has been featured in various publications and she was gracious enough to share these with us!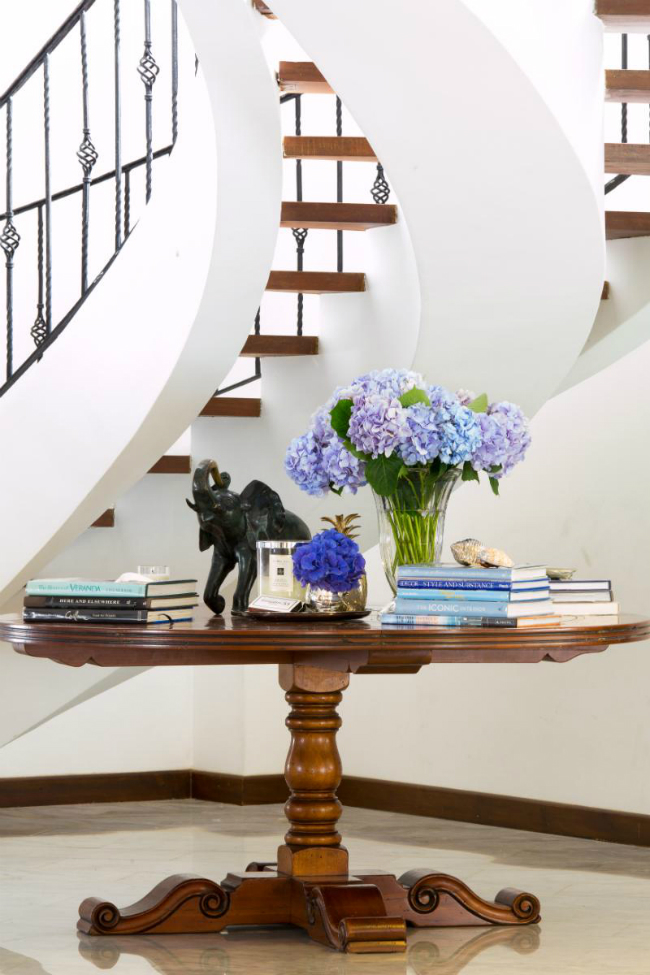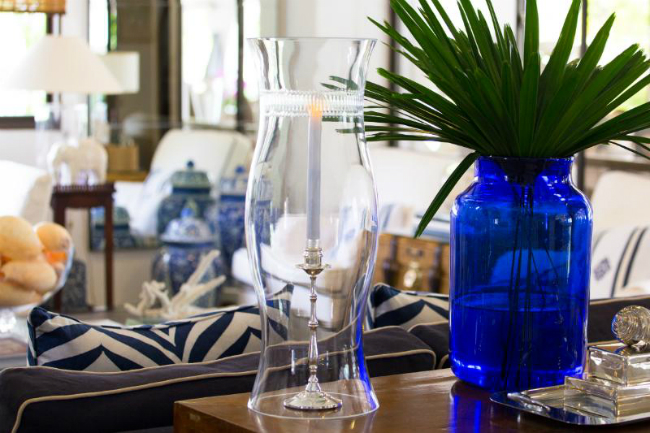 Singapore Lovers, if you haven't already got these on your agenda perhaps they are worth a little look see? They are high on Nina's 'to go to' list.
Food wise she rates Lukes Oyster Bar & Grill, Culina, Bisteca and Tanjong Beach Club. For retail therapy she recommends Rosalie Pompon for European boutique clothing and Beauty Candy for beauty products.
No trip to Singapore would be complete for me without a walk in Emerald Hill Road, this road has a strange pull for me, it's right off, arguably one of  the busiest shopping roads in the world, Orchid Road, and yet is as tranquil as it is beautiful. The old shop houses draw me in every time!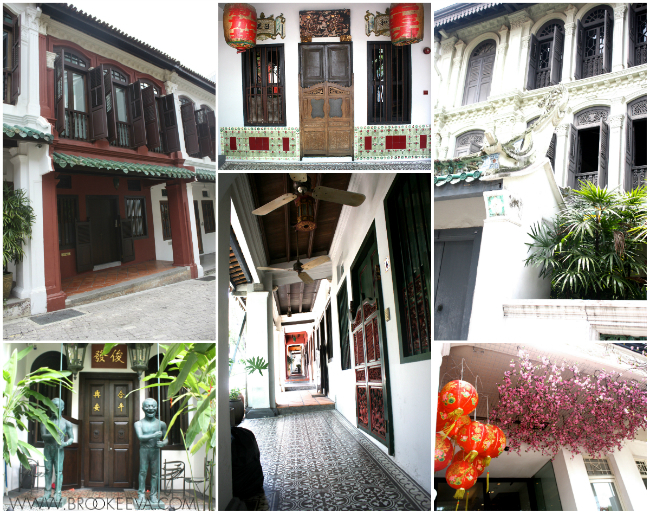 And that, is Singapore in a snap shot for you!
And back to reality for me!
Have a great week.

 Trip Advisor /Hotels.com  / Terragalleria.com / CI&A Photography