Hello Monday!
On friday we posted on a trend we see coming strong in 2014, foliage! As a follow on to that, today we are talking green. Emerald green was the Pantone colour of 2013 so the colour has been doing its rounds, but it would seem we haven't seen the last of it just yet. This one has staying power. It's everywhere.
I had a green accent wall in my Singapore apartment, truth be told I disliked it so much I re painted it within a few days, that was down to me choosing the wrong shade. I am however still a fan, I'm feeling the love.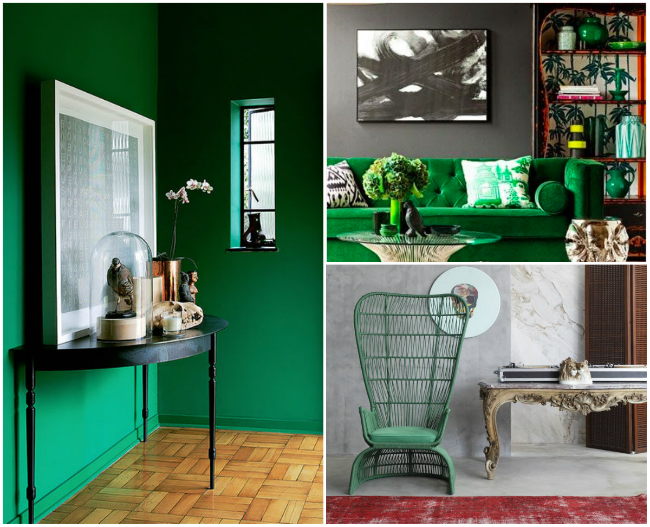 I could live with this green floor in an otherwise neutral space!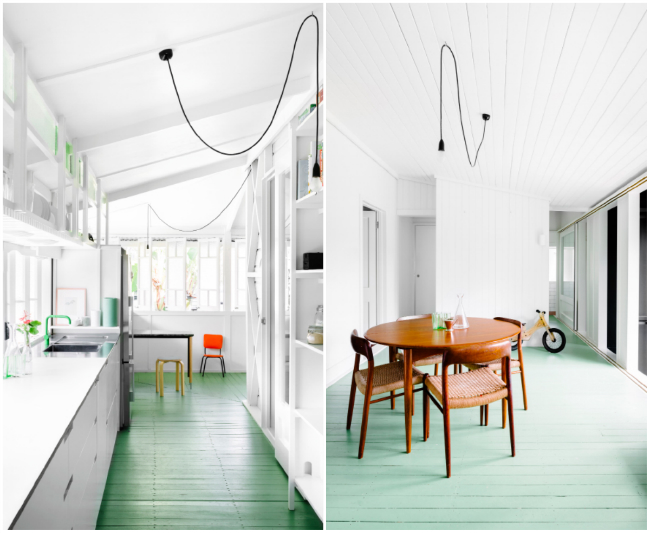 Green is so versatile, calming and the colour of balance, love how it has been used in these images. My favourite combination? Green and black of course.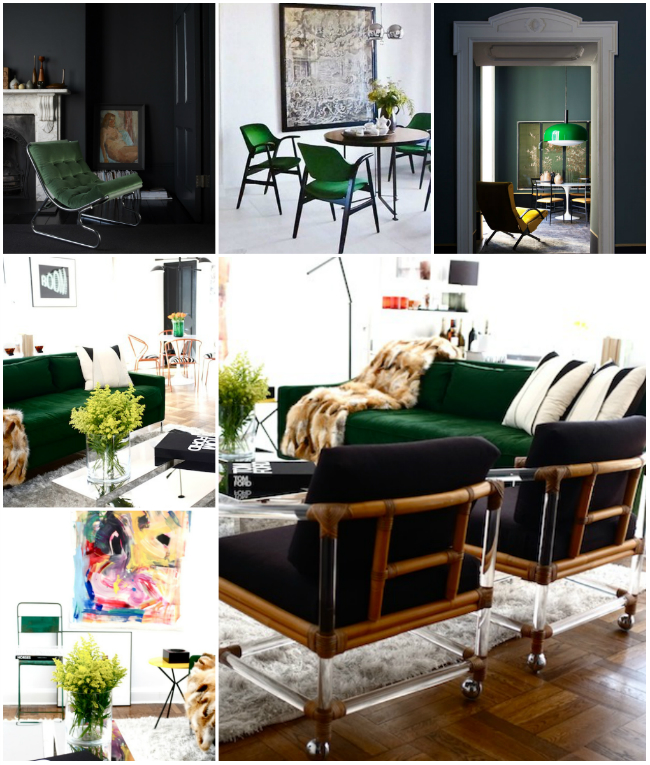 Need some ideas of how to add green? You're in luck! I'm sure you have seen this Abigail Ahern parrot lamp, I love it. Quirky but fabulous. We featured D Tales a while back, the E27 naked bulb and this green Muuto chair are both sold in store and are perfect for adding a touch of green.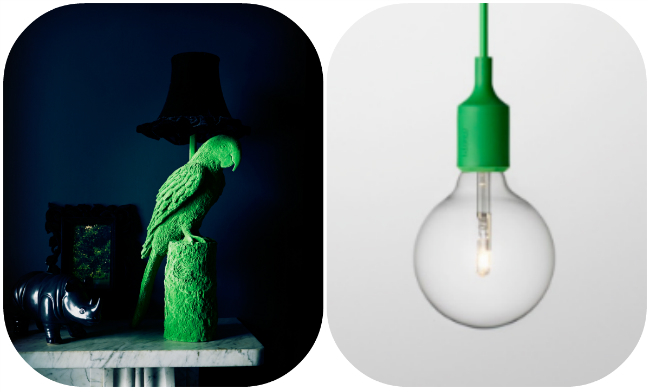 For those looking to add style without spending large moolah, these Ikea pieces in green are just the ticket. Love the shape of both and the fabric is bang on. Inexpensive update anyone?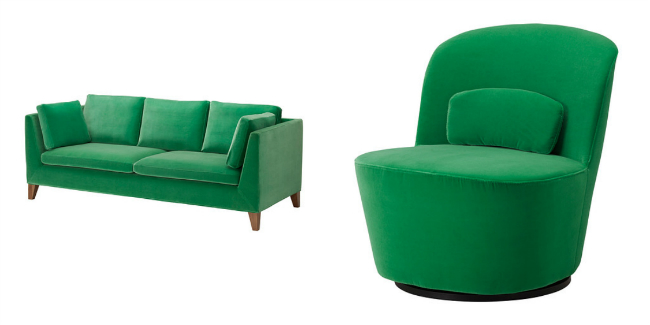 The only thing you are scrimping on here is the price, this couch has style!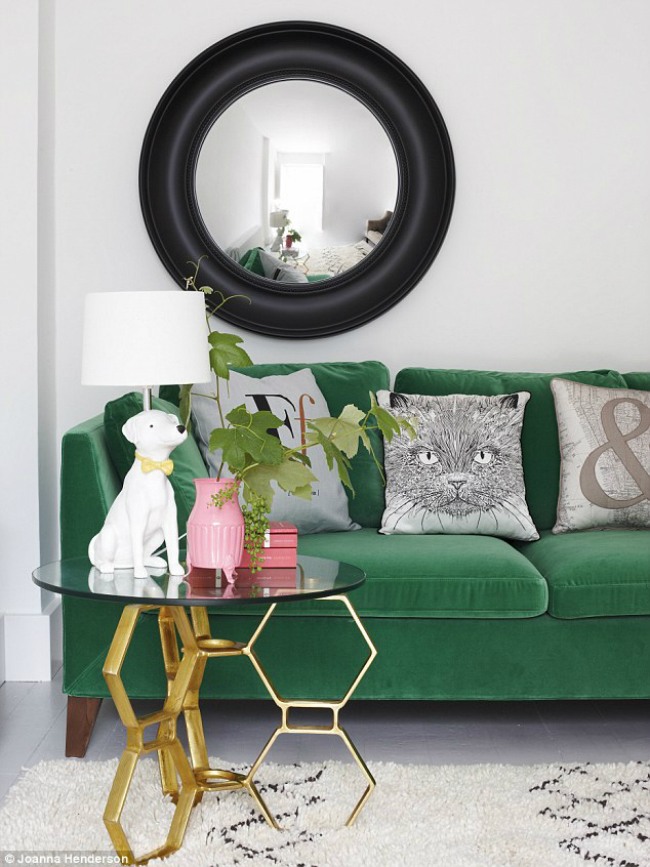 For more inspiration on using green in your home follow my Pinterest Board, Greenspiration!

Jennica Komenda  / Dimore Studio / Designed for Life / Sketch 42 / Arkpad / Midnight Dreamss / Contemporist / Media Cache / Brooke Holm / Love is Speed / Beckerman Blog / Pinterest / Joanna Henderson