In case you didn't know, Sunday nineteen June is Father's Day. But of course you did, right? This year, I decided to be ahead of the game and pre plan and purchase my Father's day gift for my Dad before the morning of the ninetenth, which is what I did last year, and believe me, the stress! No, not worth it.
Due to a little bit of a mix up between my sister and myself, where by we each though the other was purchasing the gift, we found to our horror, during a phone call early hours of Father's day 2015, that there was no gift. And, if you are wondering why I would make such a confession on the blog, fear not, my Dad has no idea how to operate technology so no danger of him seeing this.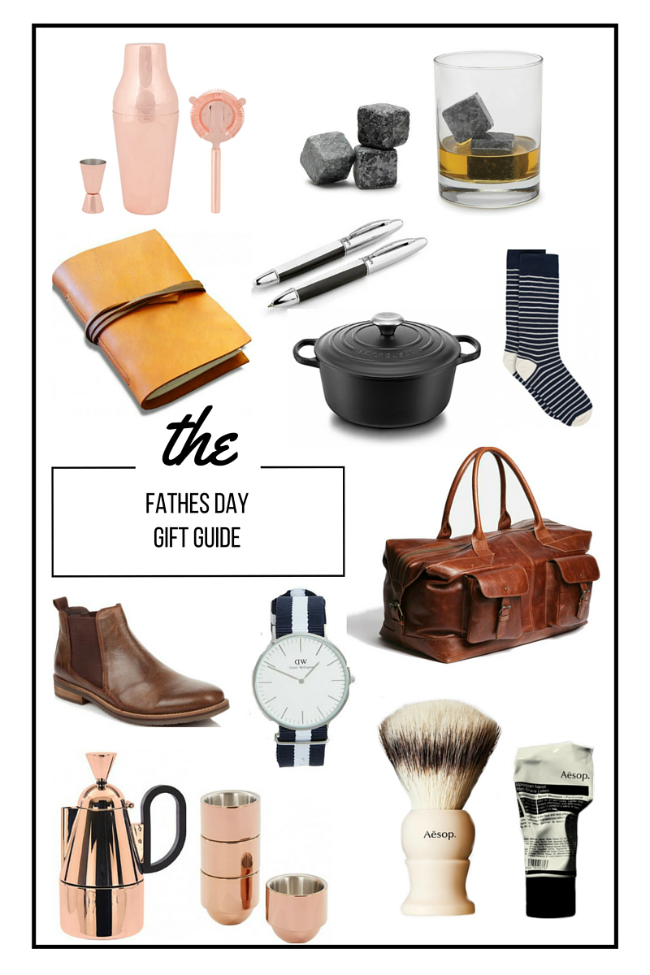 Why is it that men are notoriously difficult to buy for? My own Dad is impossible to buy for, however last year, even due to the no gift situation, we swiftly fixed that little misdemeanour up by swooping into Loading Bay and purchasing my Dad the Aesop shaving products, the king of male grooming products in my opinion. Let me just say my Dad was suitably thrilled and my sister and I gave each other an extra clink of our wine glasses over lunch.
While planning this years gift for my Dad I thought I would share the love and help a daughter , son or mother out with an easy gift guide, so as to make this year a little easier for you, and give a little inspiration here's what's on my radar for my Dad, and fits into any budget.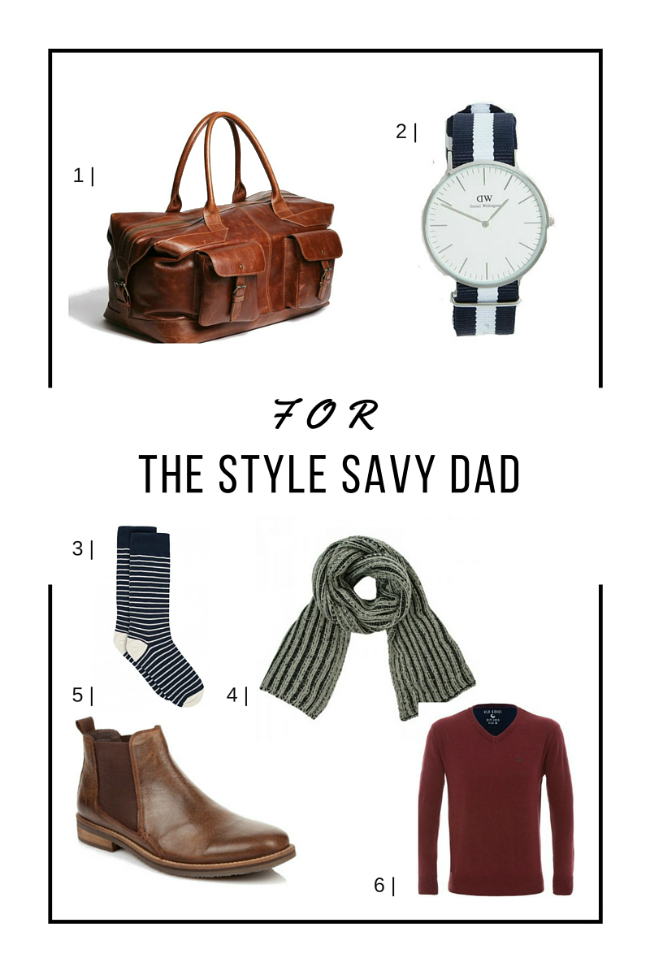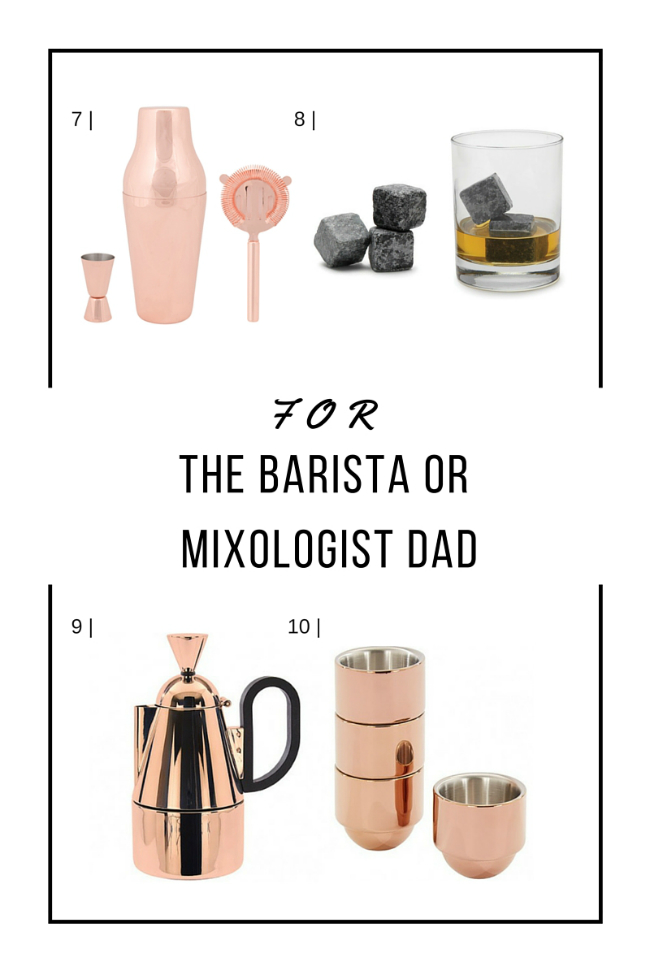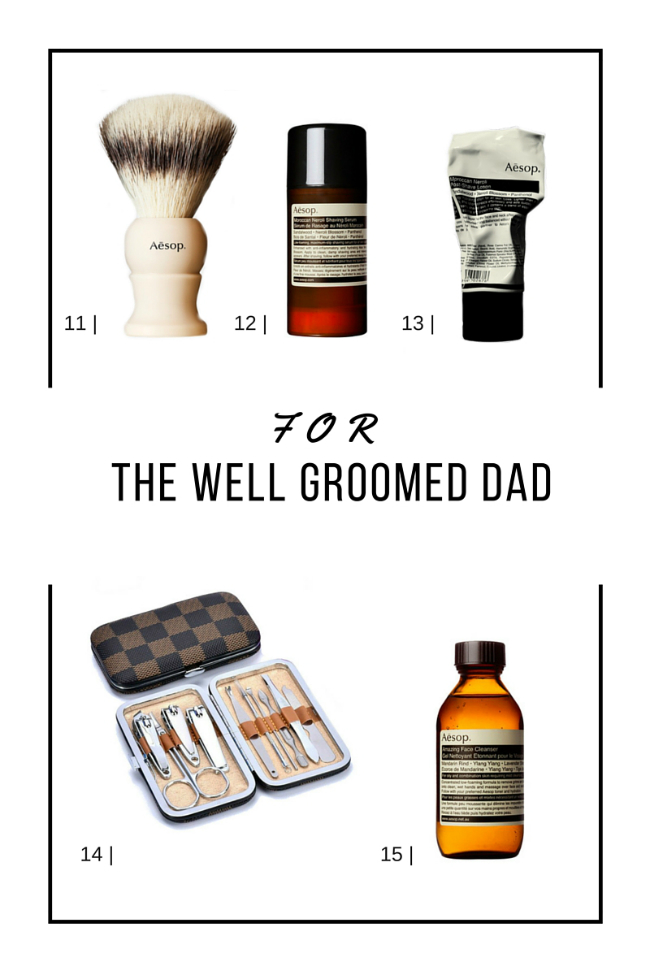 Happy early Father's day to all the men who father, I salute you all.

Shop the gift guide here  1 | 2| 3 | 4 | 5 | 6 | 7 | 8 | 9 | 10 | 11 | 12 | 13 | 14 | 15