Hello Monday.
I thought I would share with you lovely people additional online art resources. You well know my addiction to Pinterest by now, when I came across this image of this simply stunning bedroom I fell head over heels in love with the black and white Shaken not Stirred photograph of Roger Moore. Besides wanting it, I need it.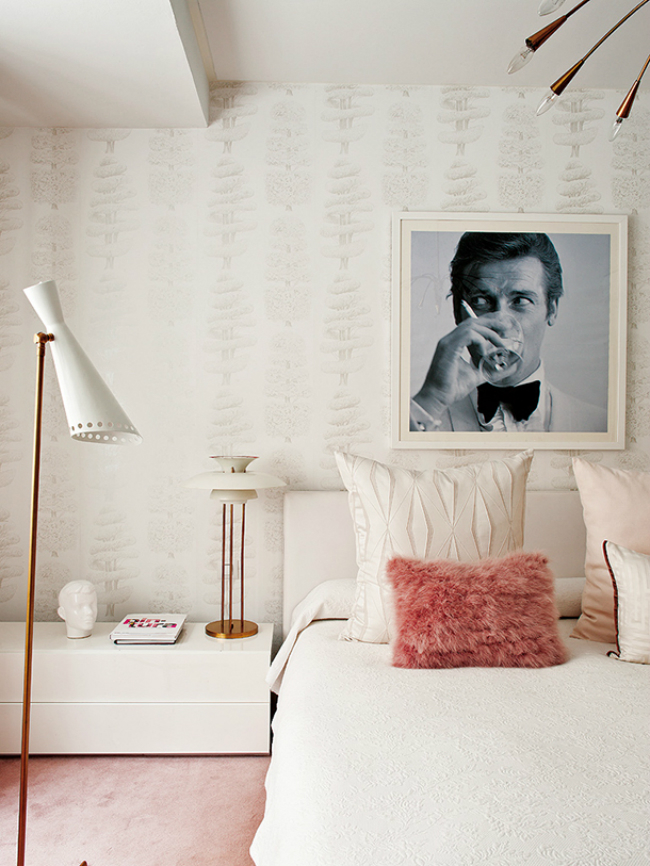 Roger Moore is going to grace my lounge wall. He is going to look oh so totally dapper. Simply dashing.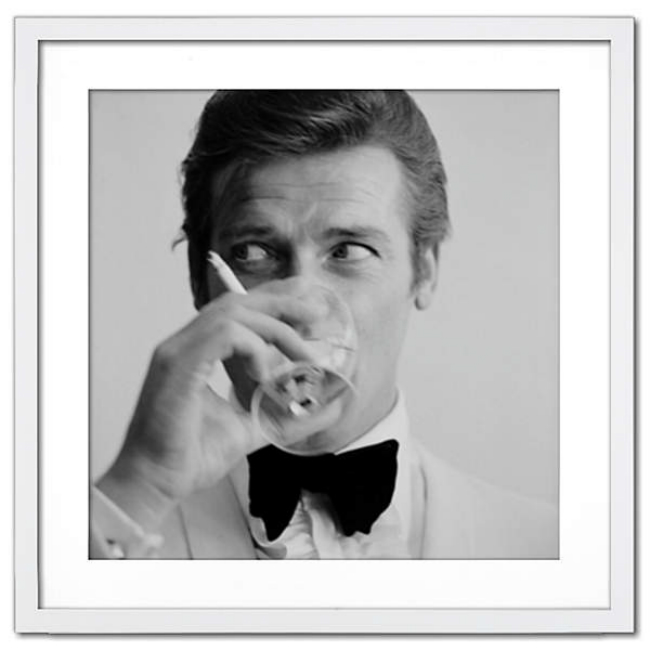 My lounge has been waiting for the right piece. It's about to get a little extra swagger, the space was just calling for Roger right?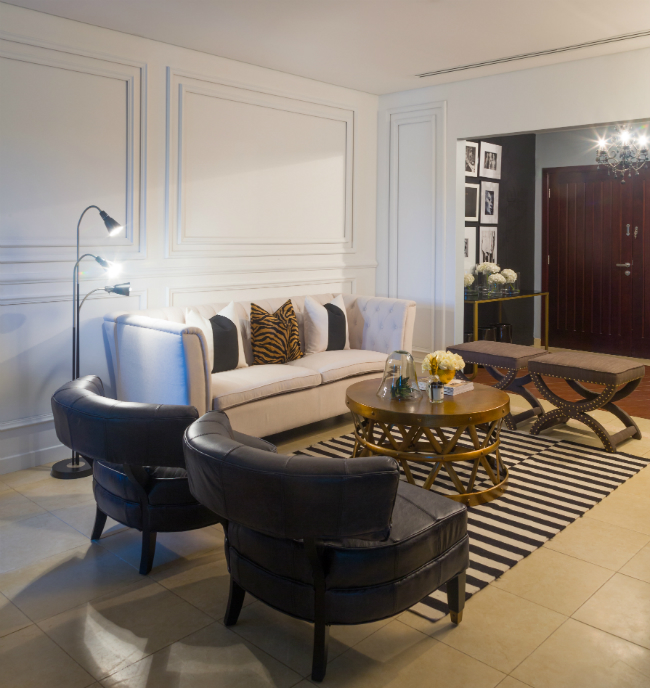 The framed print is available widely online. Both Photo's.com by Getty Images and One Kings Lane  have the print available in various sizes, you customise the print with your choice of frame. As I wanted the image unframed I ordered my print from Sonic Editions.
I have Pinterest to thank for this happy union of print with print lover.
He cannot arrive soon enough.
Have a fabulous week!
Laters

Images:  Nuevo Estilo / Tumblr / Inspired Living