Hello Monday!
Now I know 'thou shalt not covert', this is something I find extremely difficult. There are so many gorgeous things in the décor world how is that even possible? I'm going to say for me, it's not. I lay the blame at Pinterest's door. You know I love a little, or a lot, of Pinterest viewing and it only leaves me wanting to switch things up in my own home. My sister recently asked me if I was aware that I can't sit still for very long. I am aware, I irritate myself with constantly needing to be on the go, the same applies to my home. I am constantly thinking of ways to switch things up and usually that means getting a bee in the proverbial bonnet over some piece of furniture I just need. Not want, no. Need.
The need changes fairly often, I'm fickle like that. However one such item which is my current obsession, and one that doesn't seem to be easing up are metal chairs.
The ones that appeal to me are of the mid century modern period, what is not to love? I simply need to live State side, the pieces that I have so far loved are all from the online retails in the US, I need to avail myself of some of that beauty post haste. The beauty of these mid century modern style pieces lies in the combination of their beauty, innovation, and function for a timelessly appealing aesthetic. The major characteristics of true mid-century modern pieces of furniture are their clean lines, their variety of vivid colors, their unique materials, and their excellent quality. They had me at timeless and clean lines. Their craftsmanship is an added bonus, they just don't make things they way they used to. And yes, I am also aware I am sounding old before my time!
Most people have a 'bucket list' of things to do before their time is up, I on the other hand have a 'home bucket list' and these rank fairly high. I will own some, one day. Mark my words.
Feast your eyes on this goodness.
This pair of brass and velvet lounge chairs by Milo Baughman are my ultimate.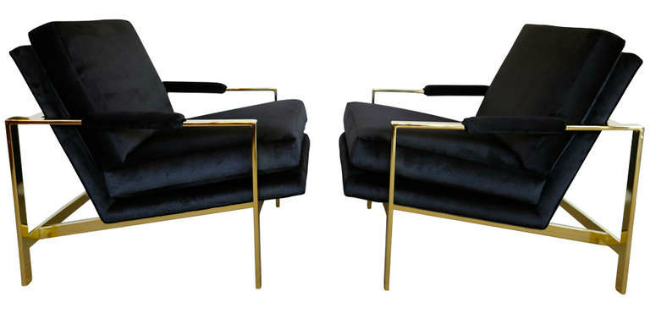 Lounge chairs being top of the list, but if I'm honest I would take any I could lay my hands on. I leave fussy at the door on this one!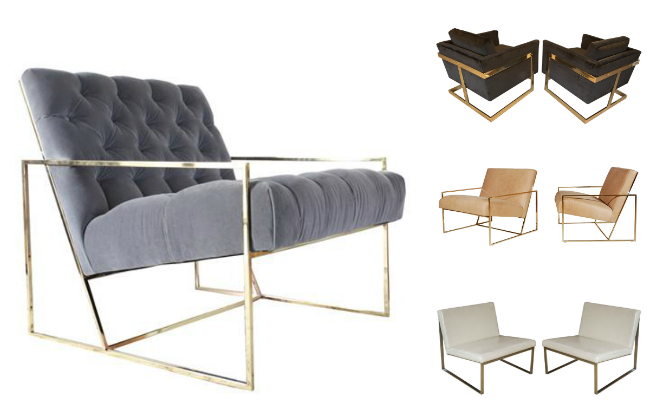 These would make any room shine.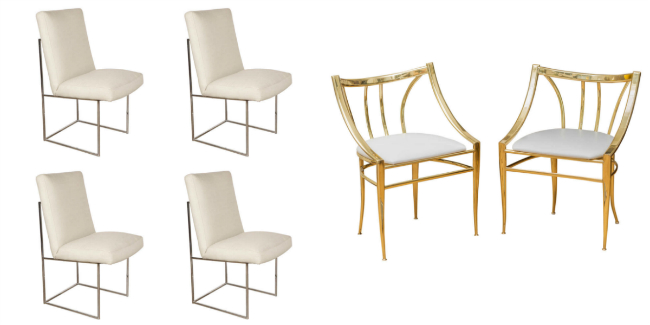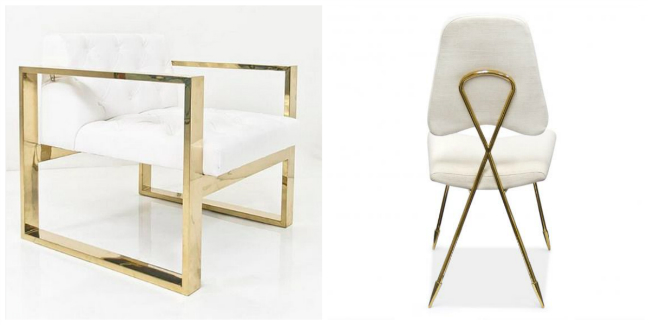 These  rare Milo Baughman bronze cantilevered barrel chairs are from a slightly later year, I love the barrel shape. So simple yet impactful.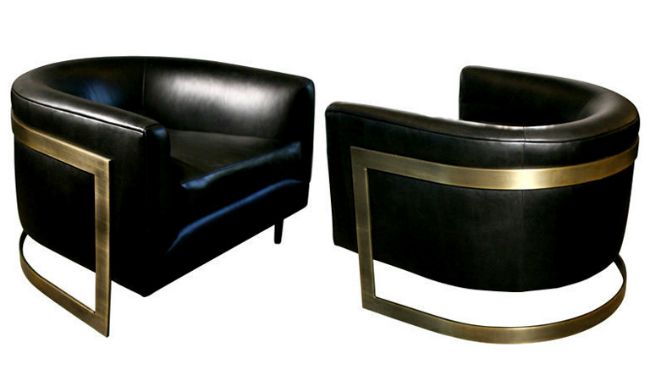 Loving the black against the brass!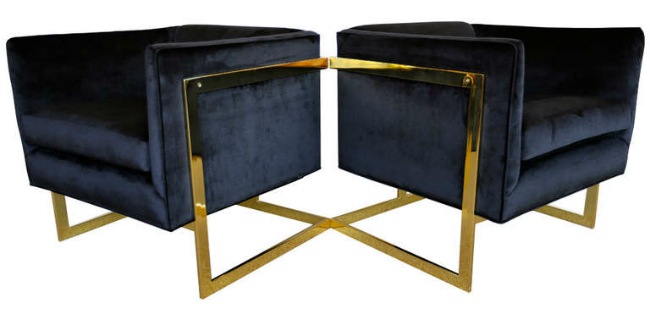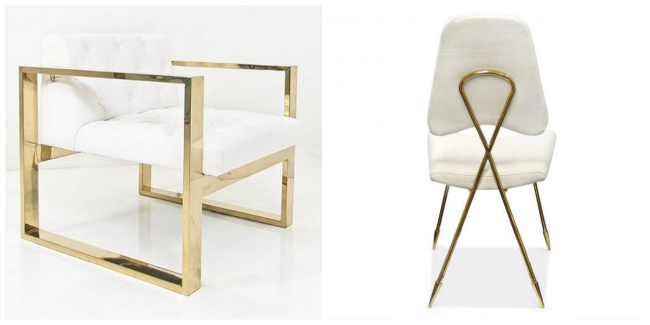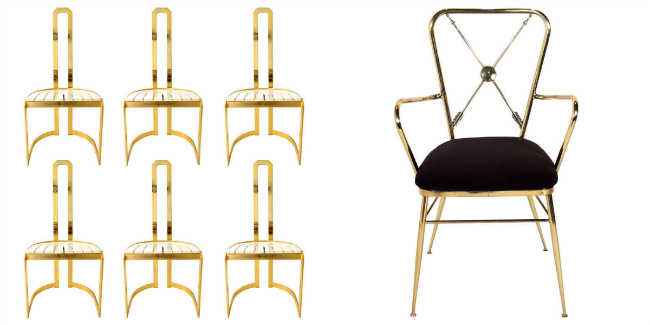 I'm rationalising spending a small fortune on such items in that they can be passed down to my children. I'm simply smitten with their retro elegance!
All that's left for me, is to wish you a fabulous week!

Sources: 1ST Dibs /  Lawson Fenning / Jonathan Adler