Hello Monday!
Those of you who are regulars here at Brooke Eva will know I have a little love affair with art. At the moment I'm crushing on photographic art to be exact. I have numerous prints on order and am eagerly awaiting their arrival for Project Master which has finally resumed. But more on those as I roll out that project.
Whilst looking for the right prints I was also looking at different ways of hanging the art. One such way, is not actually hanging it at all. Provided you have a decent size print you needn't put in on the wall, it makes a statement merely standing on the floor.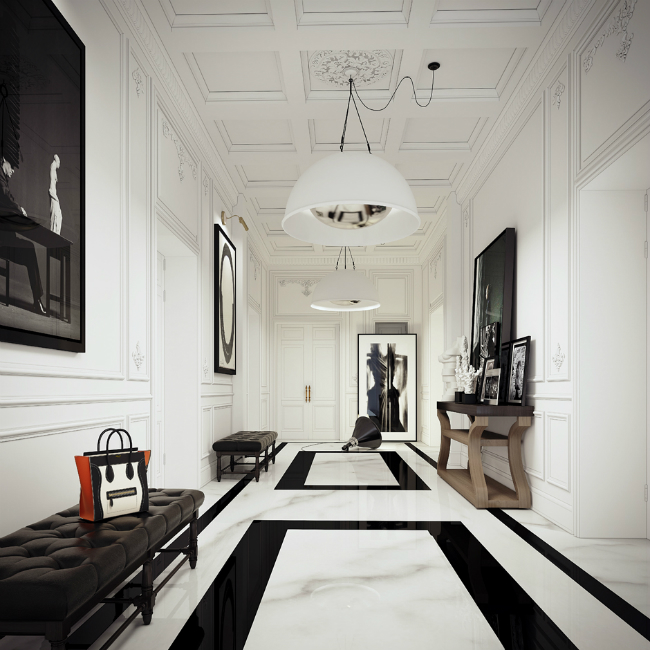 How much do we love these white walls and ceiling? Love how these prints are given an extra dose of look at me by being leaned up against the walls.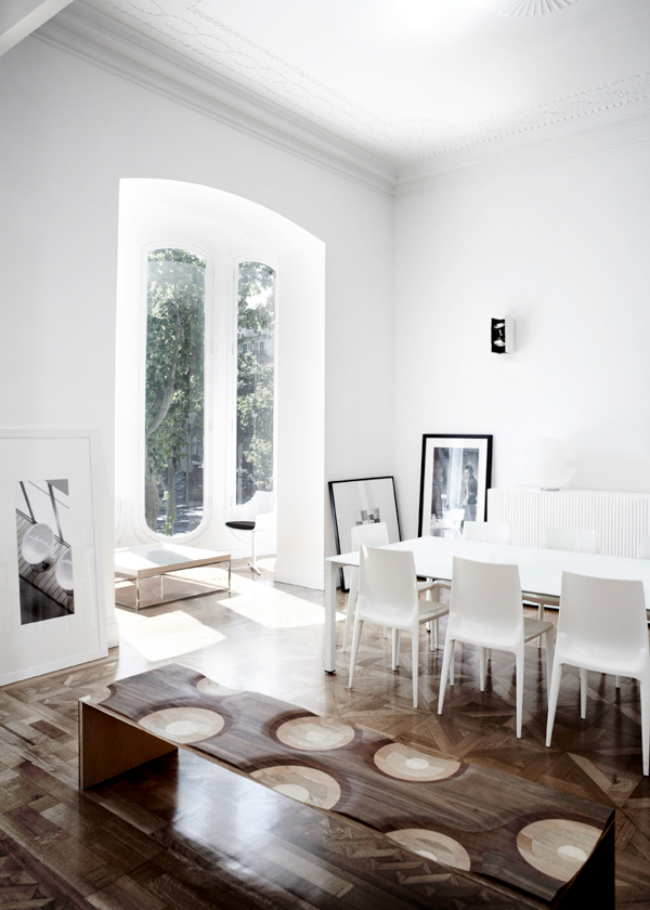 I adore the layered effect of floor standing art. Low ceilings, as in this room, standing the art is an excellent solution.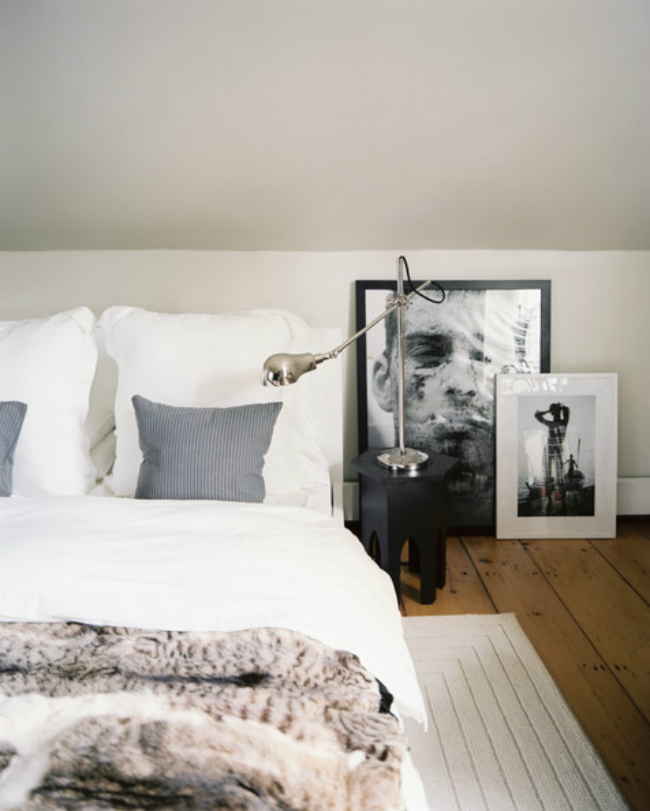 An oversized print works well layered with smaller ones.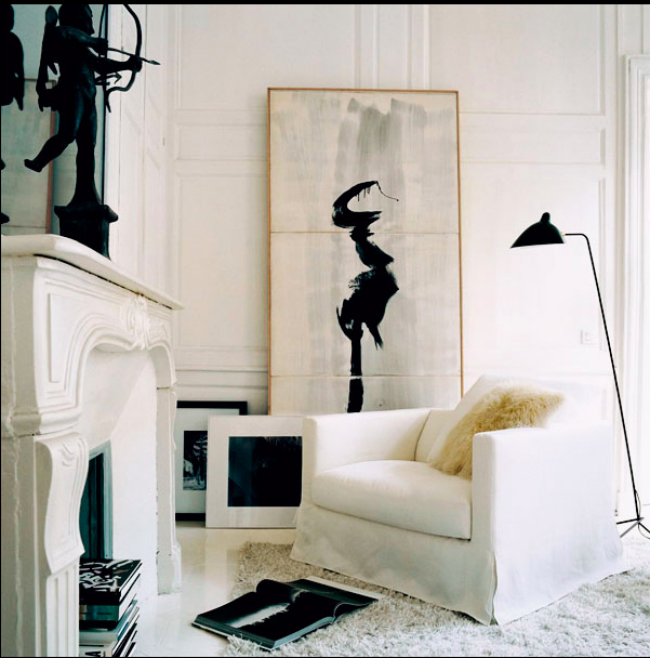 Another option, which I think is rather ingenious is to have wall hung as well as floor standing art as a gallery wall.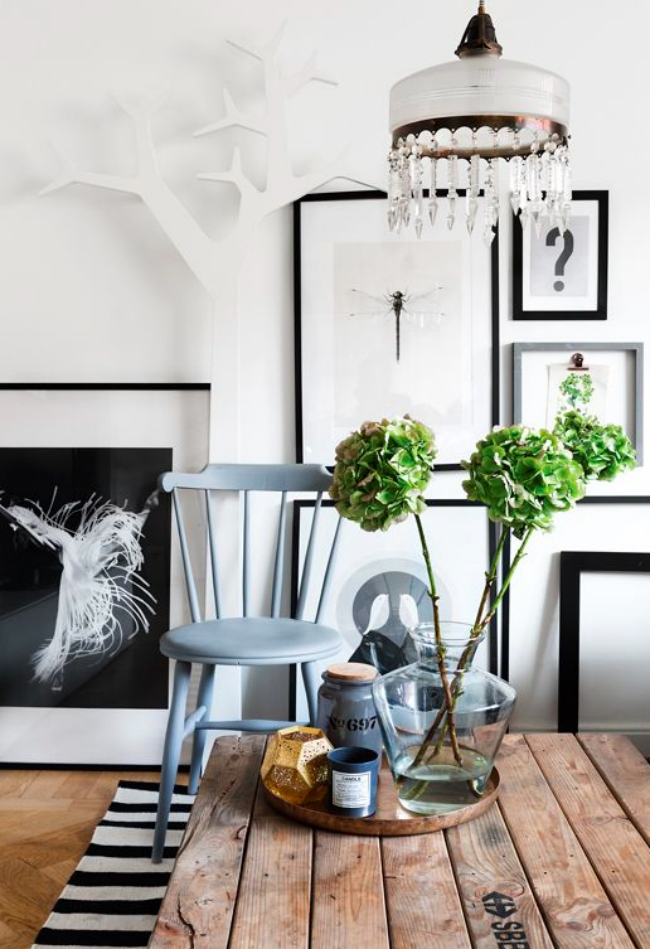 I hope this has given you a little inspiration and food for thought when it comes to art display. I'm all for thinking out of the box.