Hello Sunday! It's the start of the working week in Dubai and today I am finally sharing with you something I have been looking forward to doing for quite some time! My home tour!
My home was recently featured in Inspired Living Magazine and today I share with you the images taken for that shoot. In the magazine article I explain my style, I gravitate towards spaces that are unpredictable. It's about being cohesive and blending things successfully. This gives your home an identity. Makes it yours. Style is all about character, I love rooms with a touch of the unexpected, if it's too contrived it looses my interest. The most important thing to establish when decorating your home is your style, giving your home an identity.  In my home, the dramatic and the understated coexist with ease.
I have a passion for moody hues. When it came to decorating our home this was a love I wanted to indulge. Doing just that in our master bedroom, the walls are a shade of dark grey, borderline black; with the simple and inexpensive addition of wall molding the space was taken from insipid to statement.  I wanted the master bedroom to have an air of elegance and sophistication.
The master bedroom is my favourite room in our home, with hints from my South African roots in the animal print cushions, but done in a modern way, a little Roberto Cavalli I suppose.   The black cabinet is an Ikea Hemnes cabinet, originally used in my sons nursery, a coat of black paint and the addition of gold nail head updated it. A simple DIY but one that packs some punch. The two photographic prints hanging on my bedroom wall are amongst my most treasured items. I searched for months for the right prints, when I came across the Vanessa Paxton ballerina print, from the fabulous Citizen Atelier, I fell in love instantly. The second image is one purchased from Uplo, it gives the space a hint of sexy. It's an adult space, although with two young children, the room is more often than not filled with said little ones, as I'm sure any parent of young children would attest to.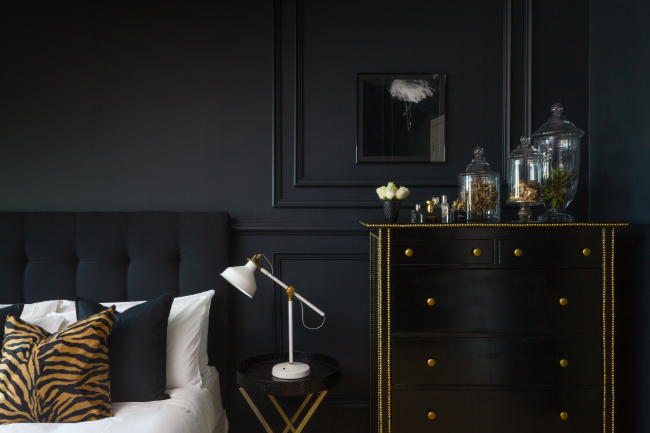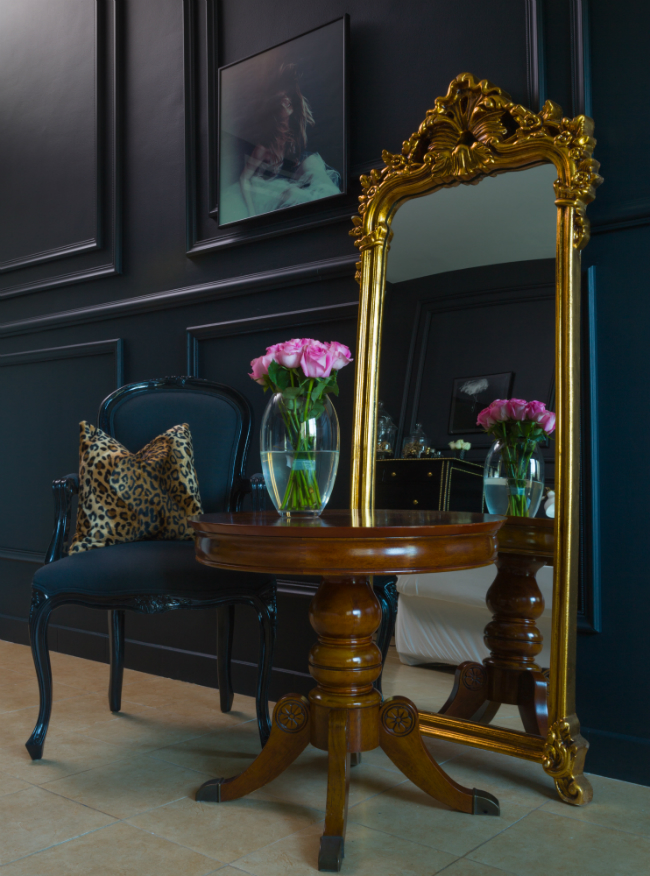 The entrance hall in our home is a further nod to my propensity for black. I adore the black matt wall almost as much as I relish the photographic prints hung on it.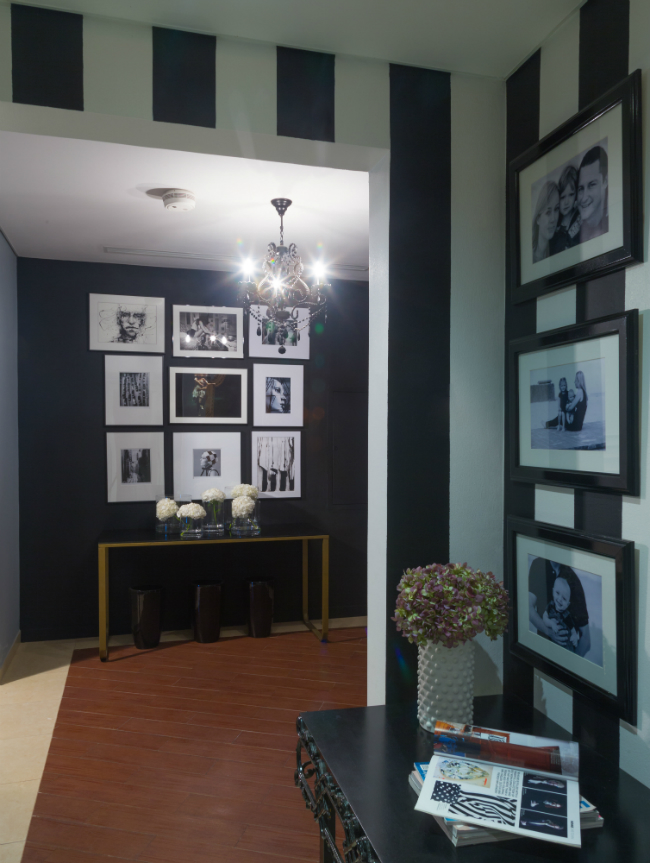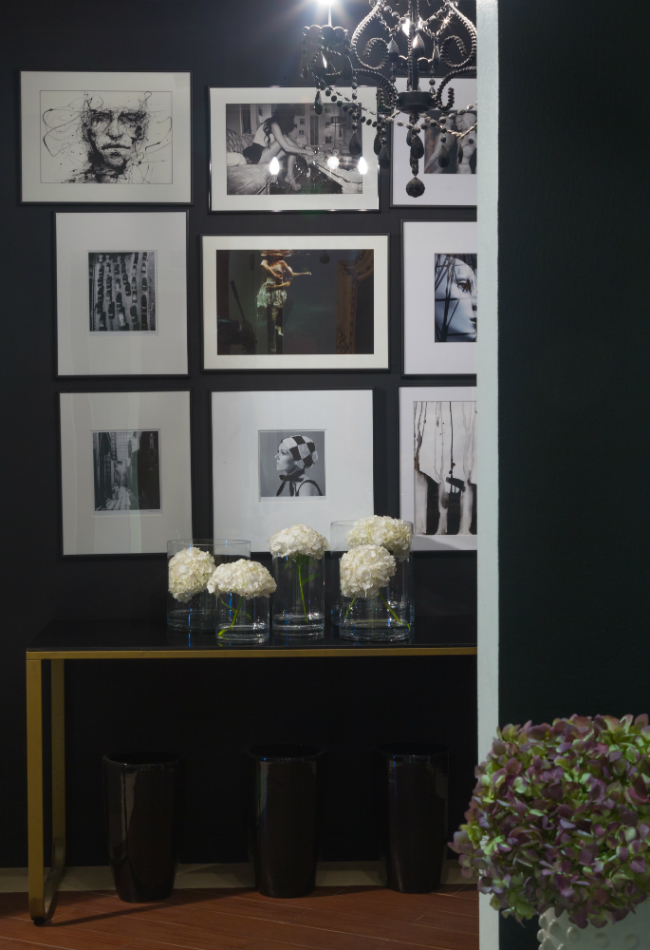 I'm a little obsessed with the shape our the couch in the lounge, and as for my black leather chairs? Head over heels. It may seem strange to have a love for a chair, but let me tell you, love is what I feel.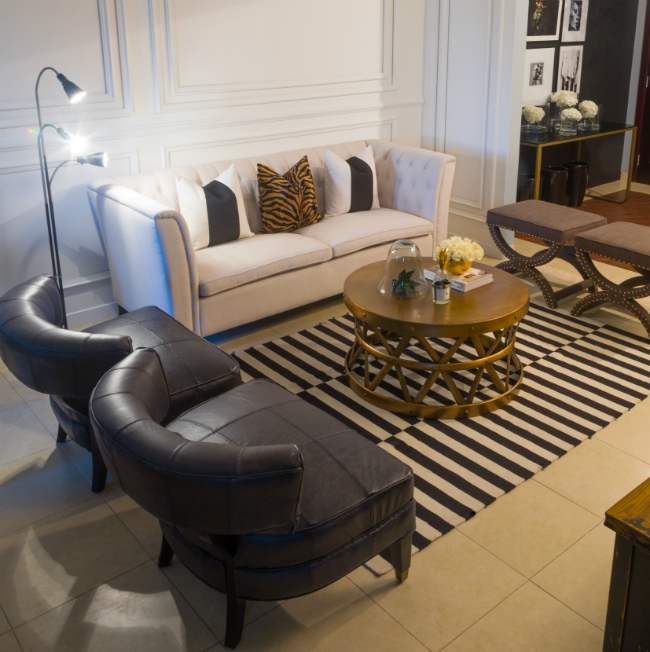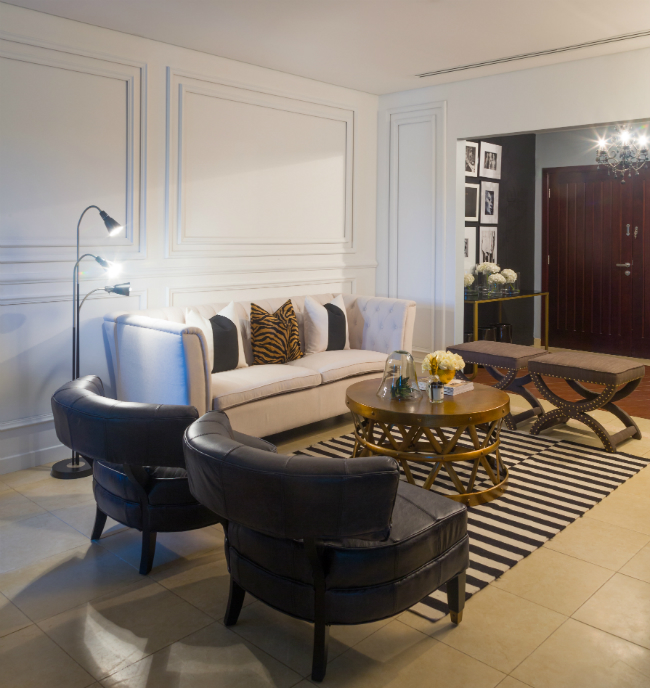 The dining room is simple and fairly neutral. With further reference to our South African roots with the horn lamp and animal skull.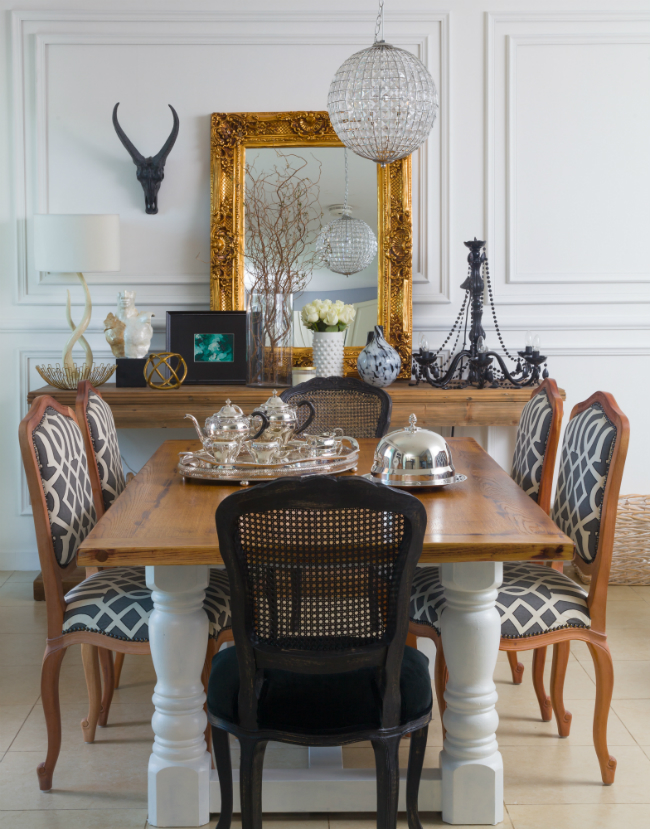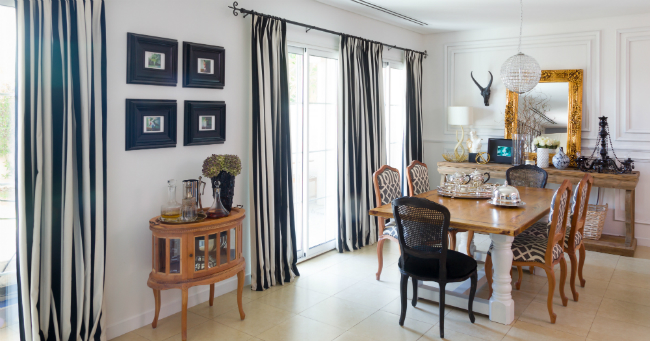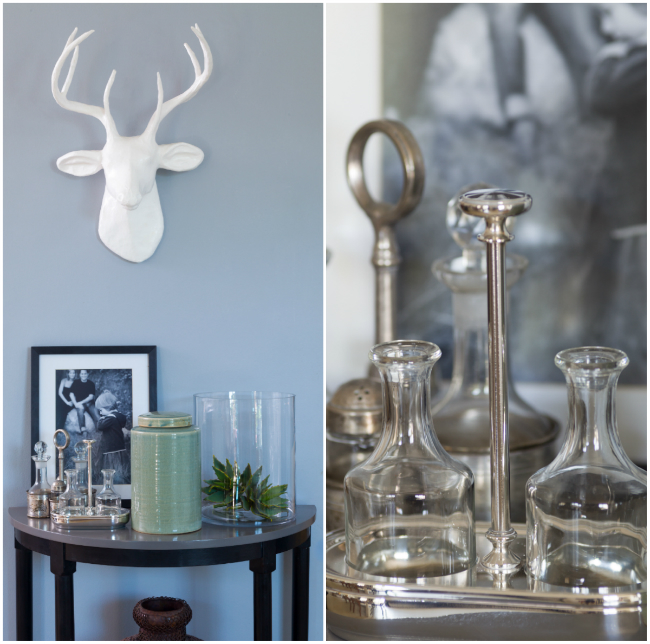 To me a home is a personal reflection of its inhabitants, an extension of self. Whilst I understand that for some interiors and belongings don't hold much appeal it's the total opposite for me. By nature I am not very sentimental, however besides my children and family, my home is my passion. I hope you enjoyed the voyeur into our home as much as I enjoyed sharing it with you!
Have a fabulous week!
Laters Lovers!

Linking with: Silver Pennies Sundays