My morning follows what is, a strict routine, however because I don't particularly like to admit I'm a stickler for a routine, I shall just pretend I am super chilled and just stumble upon décor finds by sheer luck.
In that non routine I speak of, I scour Instagram and other social media platforms, getting sucked into the social media vortex for a good while, however this is not time spent idly, it is these scouring sessions which culminate into discovery.
Let me introduce Dayfeels, if you are not already in the know.
Dayfeels is the creative sobriquet of South African, Cape Town based artist and photographer, Amor Coetzee.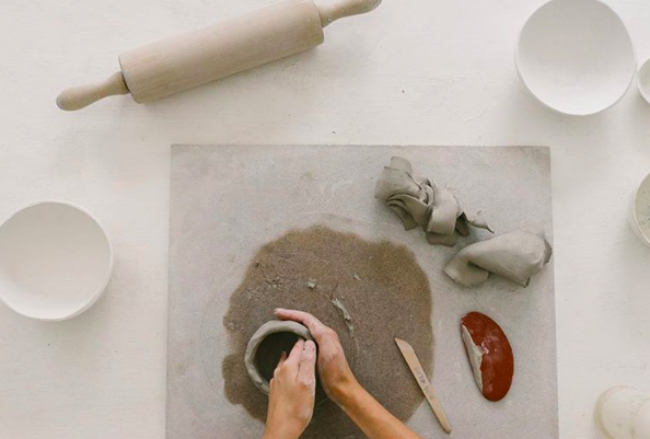 Amor says the inspiration for my work stems from a deep appreciation for the landscape, the ocean and the properties of water. These elements have had the most significant influence on my current artworks. The hues, ripples and reflections, the immense power and the calm. It is my muse. Personally I adore the earthy, unpretentious, clean and unfussy characteristics of her ceramics. 
An extension of her artworks, the ceramic side of Dayfeels, lets her experiment more with texture, contrast, abstract shapes and patterns to create hand-made, one of a kind earthernware pieces. Amor gravitates towards soft, muted, monotone shades, with an occasional blush of pink.
Amor is very drawn to a clean and muted aesthetics and work through a process of elimination, starting out with a lot of detail and removing bit by bit until only the very essence remains. Her work tries to communicate a sense of calm and subtly.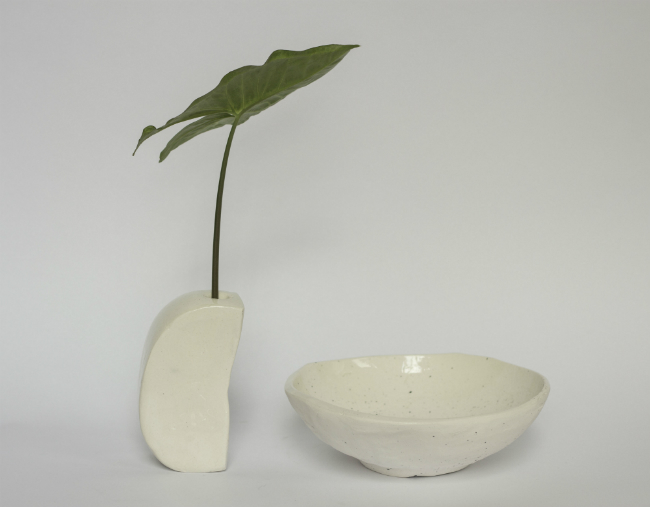 Amor's illustrations entitled 'Bodies', explores the simple gestures exchanged between lovers.
For stockists and more on Amor visit Dayfeels.
Have a good week lovers!