We were invited to a party a few months ago, the hostess is a good friend of mine and I knew she could use some help,so I offered to bring desert. It was a rather large party so it was a finger foods and cheese boards kind of a gig. After saying I had the desert covered, I realised I actually didn't. I needed something easy and quick, all while being pretty to look at. Things just taste better when they look good!
So I decided to give this recipe I had seen a whirl. Now lovers, this ticks so many boxes its almost ridiculous. Not only is it super easy but it looks so lovely and people are well impressed with your skills.
I made this chocolate with a Christmas vibe, here is what you will need:
Walnuts (roast these in the oven)
Dried Apricots
Dried Cranberries
White Chocolate (use a good quality one, I use Lindt)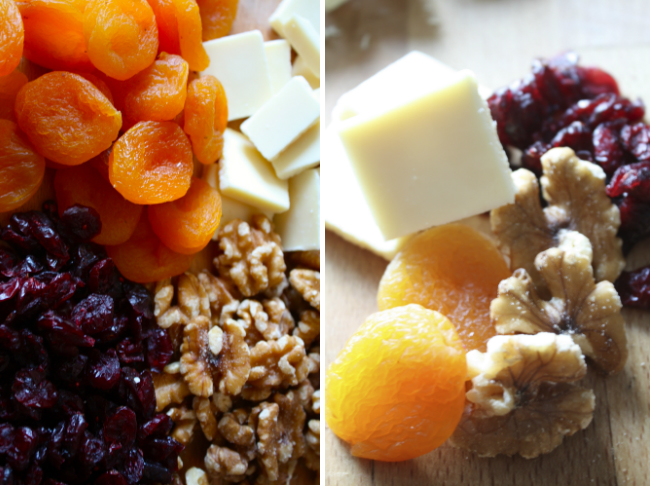 Its super easy to prepare, melt the chocolate over a double boiler. Make sure to stir it and take it off the heat when most of the chocolate is melted and stir until its smooth and glossy. Pour the chocolate onto a tray lined with baking paper, sprinkle the dried fruit and nuts. Set it in the fridge. Once set you can break it up or cut it into shards and put it in some pretty packaging of your choice.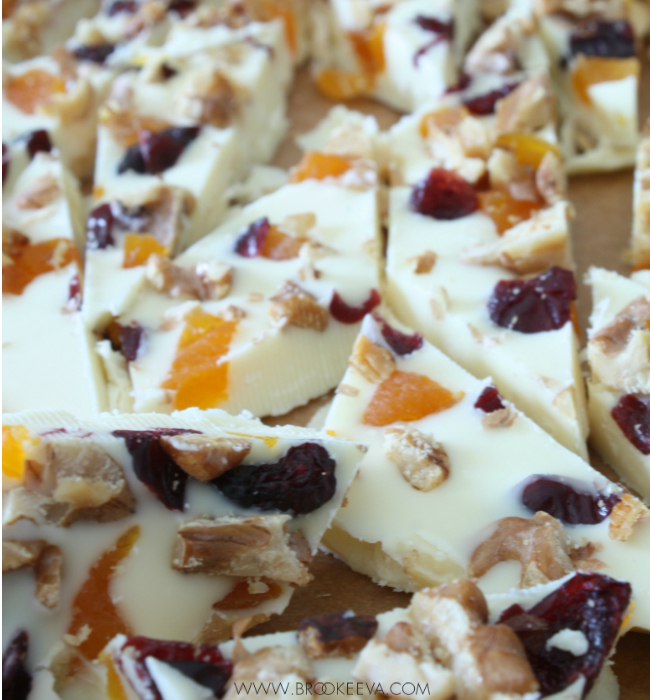 My special friend Kathryn from House of Hawkes made these tags for me, and I decided to add red and black feathers to make it a bit festive. I headed down to Satwa and found these feathers and this ribbon which I love!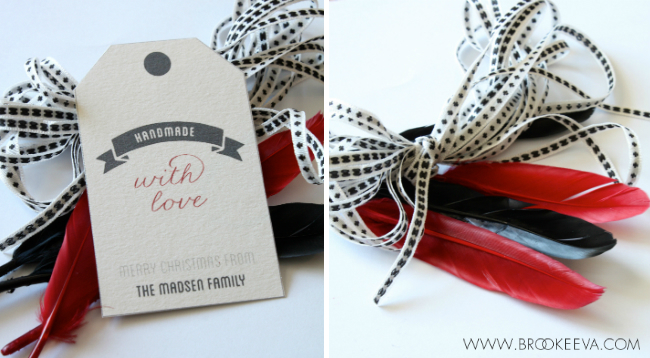 If you have gone to the trouble of making something then personalised the packaging as well, for me thats the most important part!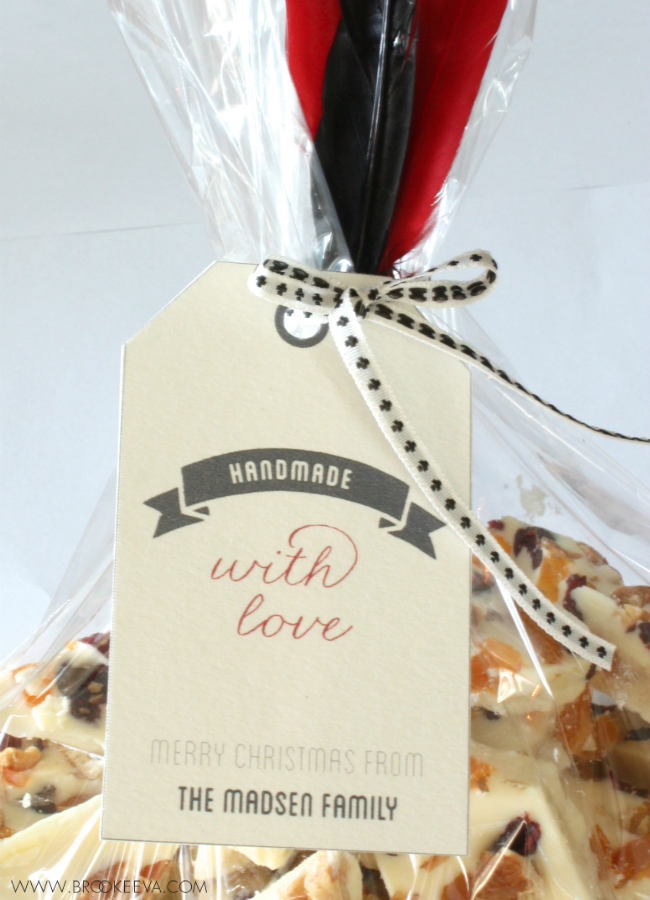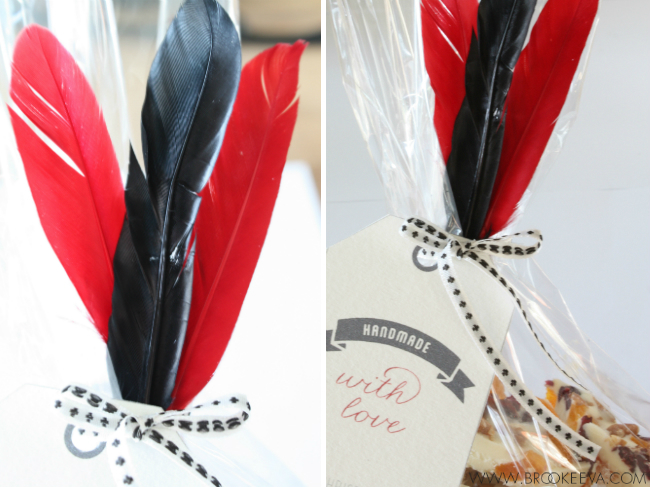 This should come with a warning though, once you have made it you really want to give it away as if its in your house, its a done deal that it will be eaten in vast quantities. At least thats case in my house!