Now if you are a regular here at Brooke Eva you will most certainly remember Michael Minn's outstanding home 47 Park Avenue, in case you need a little refresher, here it is in all it's décor glory.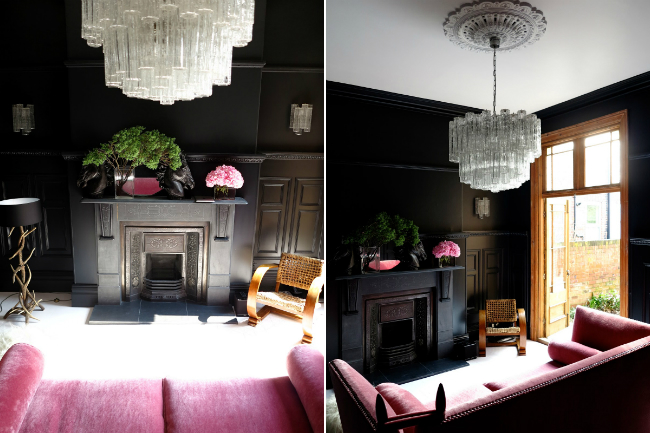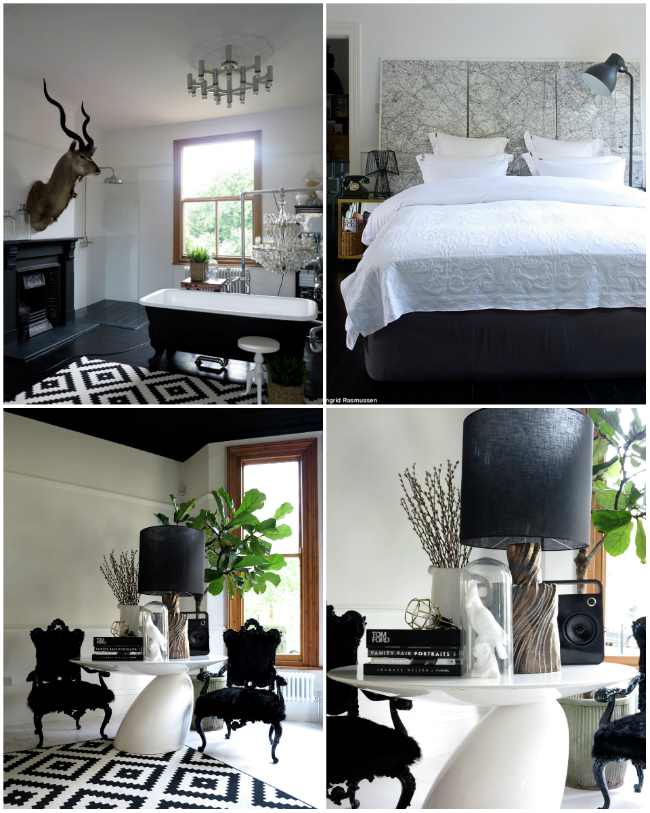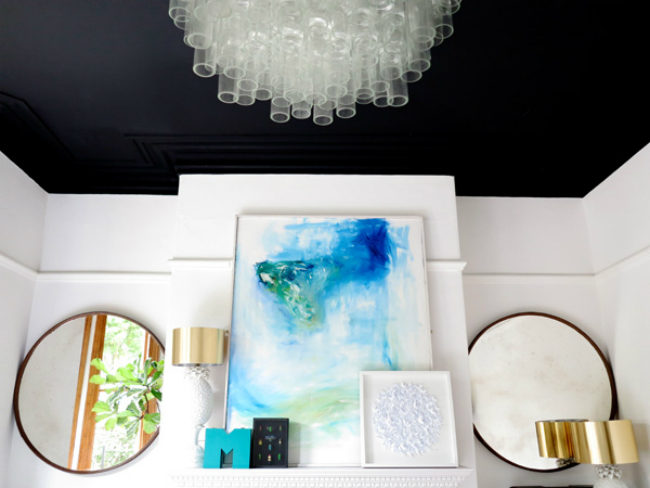 The man has style, no doubt, I am sure you will concur. For the full home tour, and it's not one to miss here it is. His home is impeccable. However, we have not seen the home in it's entirety, there are a few areas yet to be over hauled and brought into the twenty first century and given the Michael Minns stamp.
This bathroom is one such space. It is a major unpleasant throwback to the 1970's right? Michael plans to give this bathroom a new lease on life, however unsure of what aesthetic he was after, but sure he could not live with the bathroom in this state any longer, he decided on a temporary  re do on the cheap. I mean do you blame the man. Carpets in a bathroom? Say what? No, that has to go.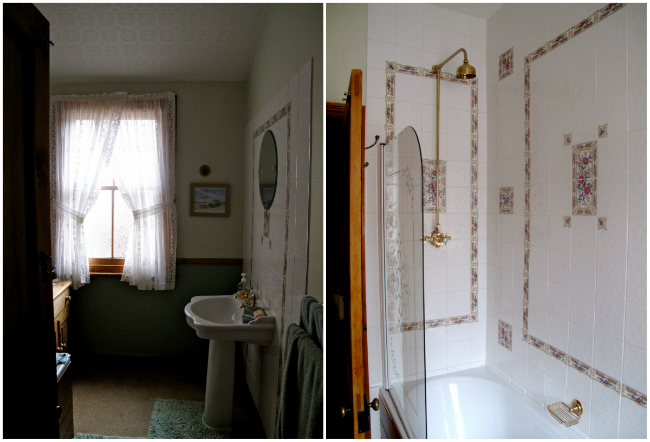 Enter a pretty fabulous and igneous up cycle project at 47 Park Avenue. Up cycle, DIY and on the cheap are not things I would associate with Michael but this guy pulled that out the bag, let me tell you.
With a little help the bathroom was stripped back, the best part? It surely must have been removing the carpet! Using surplus chipboard from his office re fit the chip board was cut to size and installed to the side of the bath to form a bath panel. Pretty clever right? A great inexpensive solution. What a difference!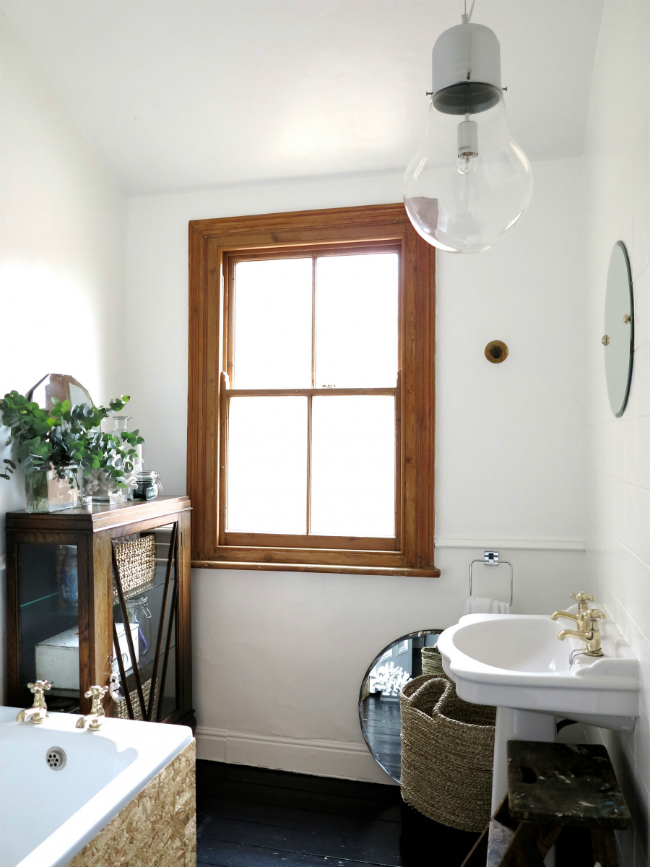 The floral chintz tiles were given the once over with white satin tile paint. Adios nasty, hello fresh white and liveable!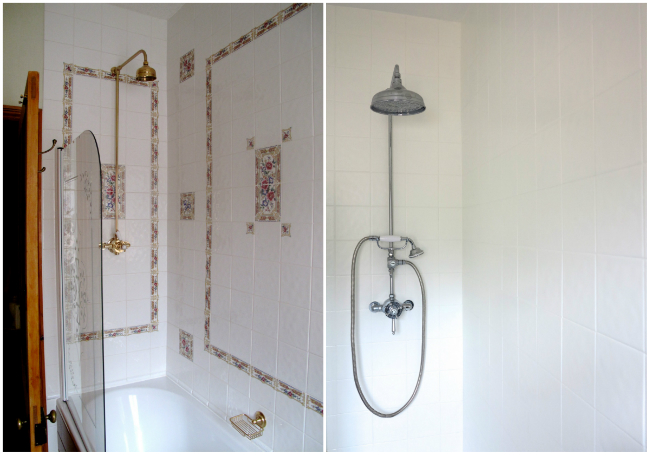 The antique unit was sitting in their shed, this was given a good clean up and it looks pretty fabulous no? He even used left over paint to paint the floor, walls and ceiling.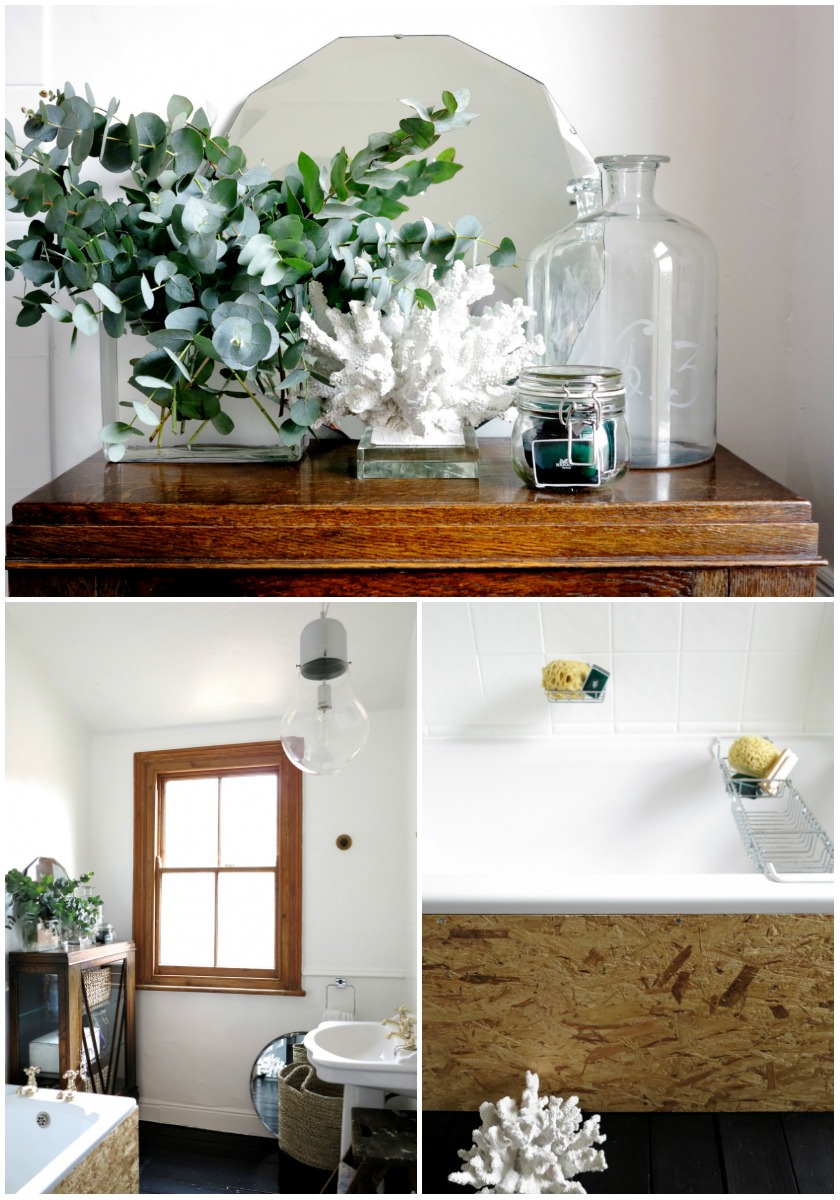 I look forward to seeing the permanent solution in time to come but for now, this will do nicely!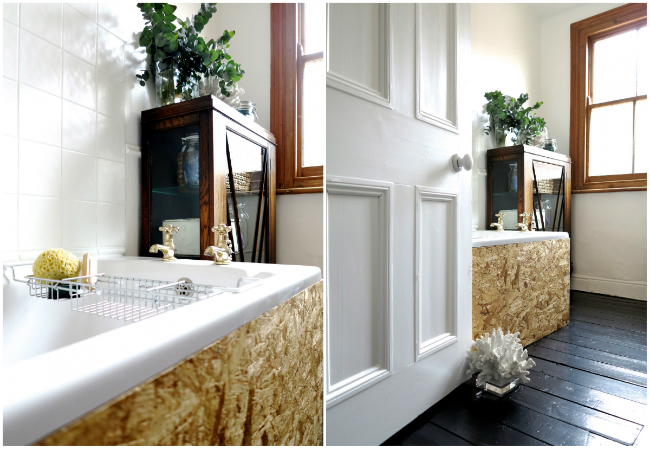 The only things purchased for this project was the light fixture and a laundry basket, I'm impressed. We will keep you posted on happenings at 47 Park Avenue!