The adage of 'time flying'. It's a true story. I cannot believe I have just thrown my daughter, Brooke Eva, her seventh birthday party. Im a bit ridiculous, I get super emotional at how quickly my smalls are growing! Bit of a mixed emotions kind of day for me!
Brooke was pretty clear in her requests. Nothing ubiquitous about it. She wanted pink. As in everything. Pink. Fair shout I thought. Thats something I can do.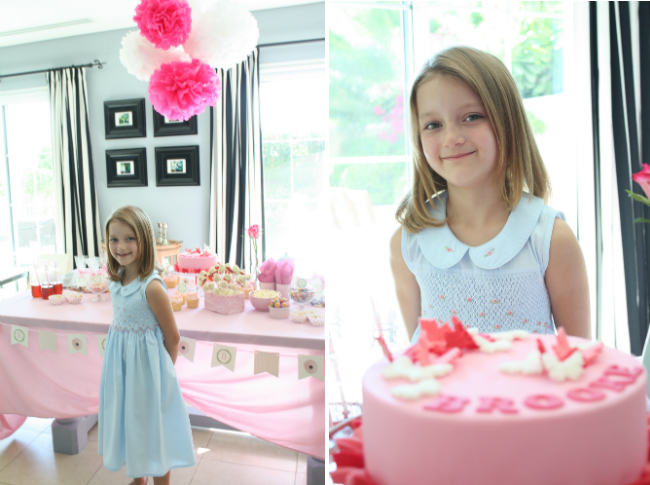 So planning began. Dubai is fabulous for getting things cheap. Not usually the image one has of Dubai in their head, but its all about being in the know. So I took a morning and headed down to Satwa. Now lovers, if you are not au fait with Satwa, become so. Its a treasure trove, the best part is its not a fixed price place, those they make up as they go. If you spend as much time as I do down there you will become a dab hand at haggling. Its become a bit of an issue for me, being that I am not a fan of loosing, sometimes I have to reign myself in and accept defeat on a pricing issue. Often I will have a laugh at how I haggled over a few Dirhams just so I could walk away the victor. Totes ridiculous, I am aware. But lets be honest, Im all for beautifully done parties but Im not all for spending a fortune on them.
I bought fabric for the table cloth and the ribbon I needed for the party bags, for a grand total of Aed40. I also got the bottles for the juice at some random shop, for a few bucks. Another firm favourite for inexpensive supplies is Daiso. Again, Im pretty sure there is not a mother amongst us who does not know the joys and perils of Daiso. I bought the bowls, tea cups and pink water cups there, with everything being Aed7 it can get dangerous in there.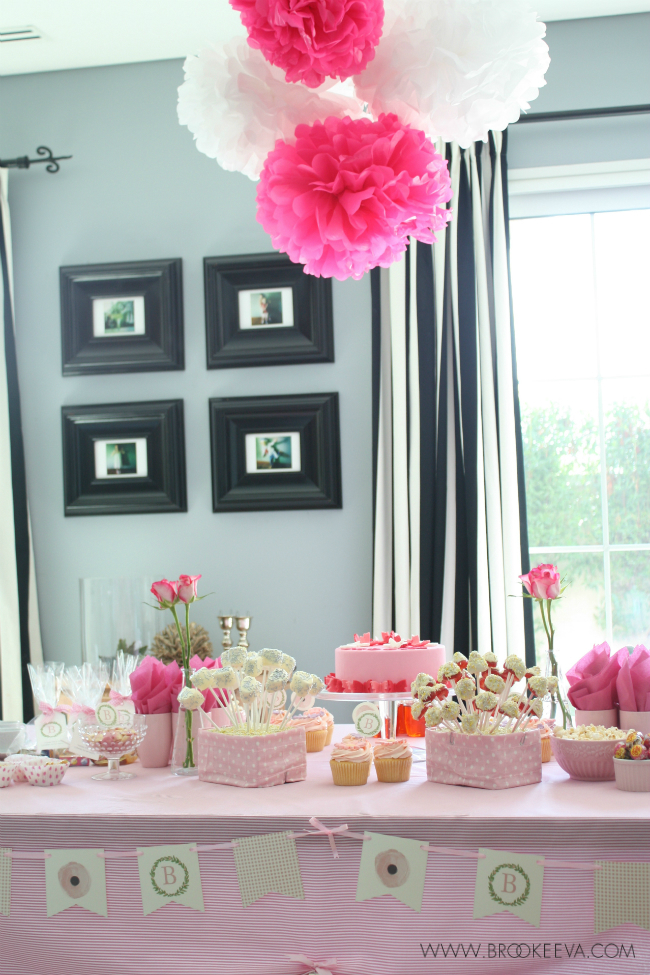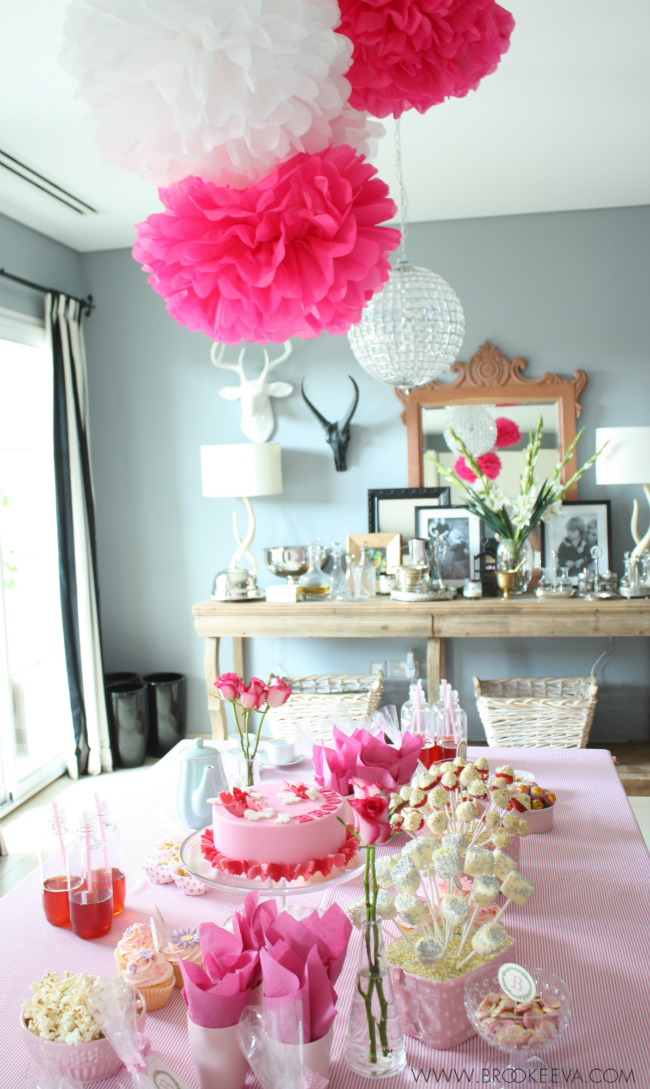 The invite, thank you tags, bunting and cake toppers were done for me by my special friend Kathryn from House of Hawkes. She knows me so well, that with everything else I was busy with the only thing I said to her was 'it needs to be pink, you know what I would like.' I loved what she came up with, pretty  gorgeous right? I always think its those small things which make such a difference, after all, its all in the presentation.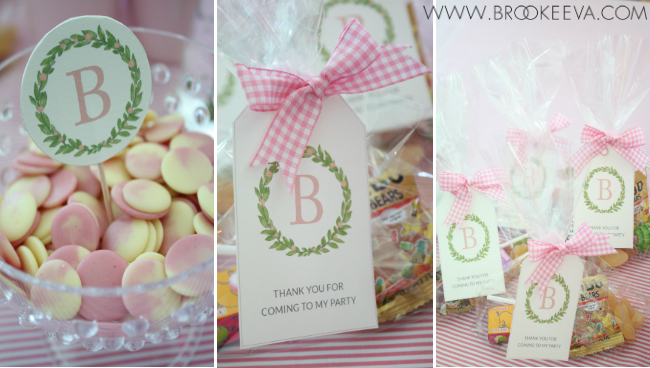 With the decor planned and good to go, it was onto the food. Now anyone who knows me will tell you I am anal about what my kids eat. Parties with tons of E numbers and additives abounding gives me hives. So this I give considerable thought to. However this is not where my challenge stops, Brooke has Celiac Disease. So she cannot eat any gluten. Therefore food planning takes careful consideration, it is a party after all and it should be fun and yummy without all the junk. Organic Cafe  has gluten free 'sprinkles', they are all made using plant extracts for the pigments as well, double win!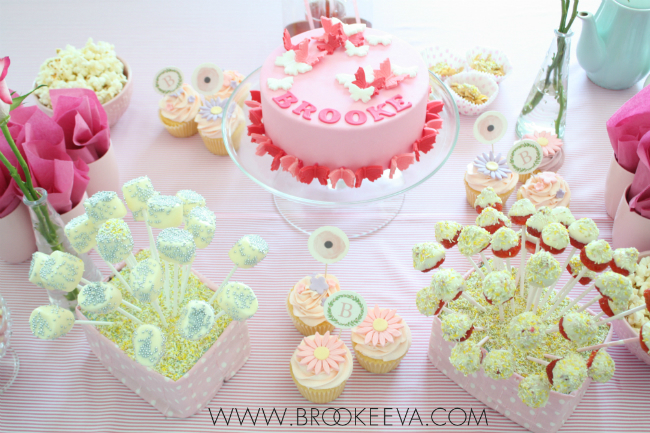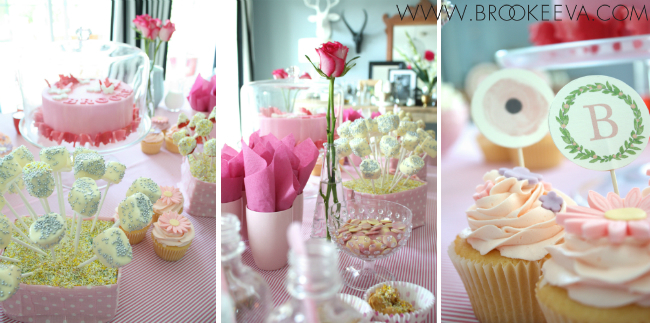 I used Oasis and covered it in some fabric I had at home to stand the marshmellows and strawberries in, it worked perfectly! Brooke was well impressed with the colour co-ordinating juice, the apple doesn't fall far!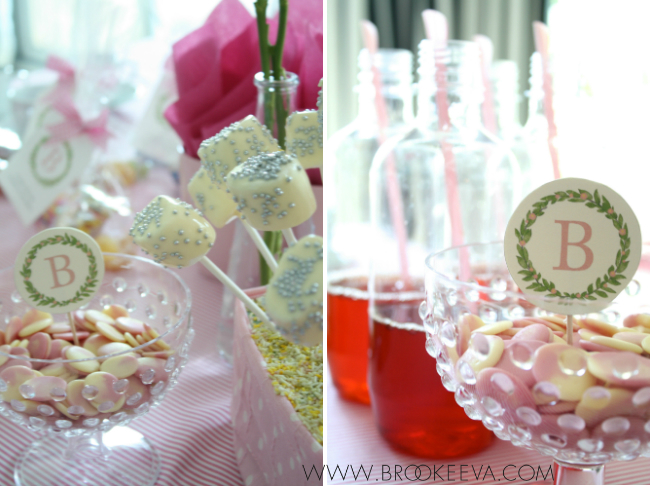 Rolling the fondant for Brooke's cake nearly took me down. I am not one for admitting defeat, but that fondant did just that. So it was with a late night message to a girlfriend of mine, Karen from Sweet Secrets, that saved the day. Sensing my desperation she came to the rescue and rolled it out for me sans the cracks. After that, the butterflies seemed like a breeze, and Brooke was suitably impressed with my work!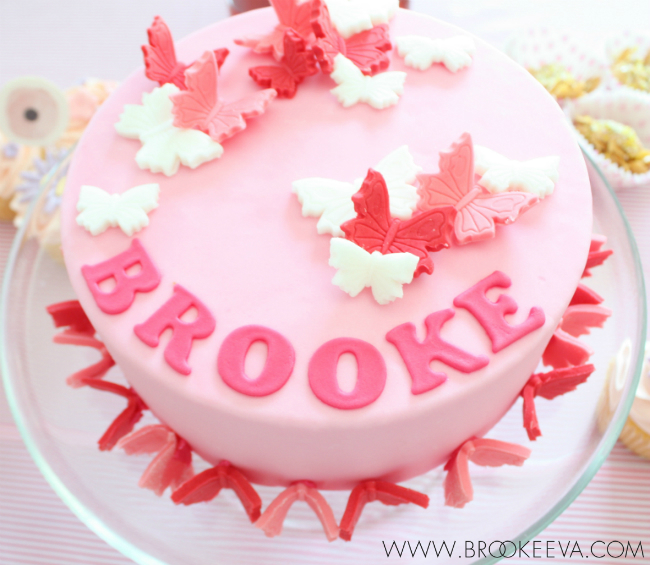 As for the entertainment, it was an all girls affair, complete with tea party and Sand Art, which the girls just loved!! It kept them busy and everyone of them enjoyed the process and got to take their creations home.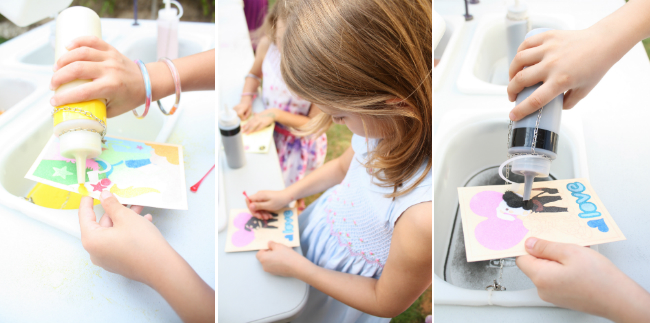 I thoroughly enjoyed putting this little soiree together for my little lady and her friends, because all too soon she will be all grown up!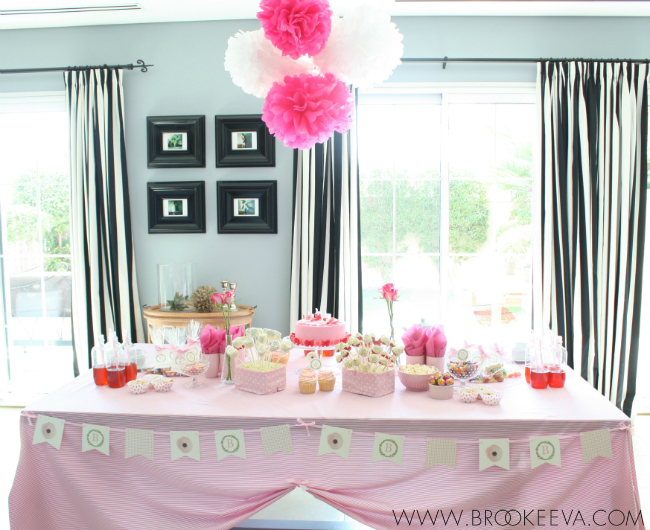 Linking with 504 Main , Rain on A Tin Roof , The Girl Creative , Live Love Create ,Under The Table and Dreaming , A Bright and Beautiful Life and An Extraordinary Day, Spotlight Saturday Link Party, The MaMade Blog Hop